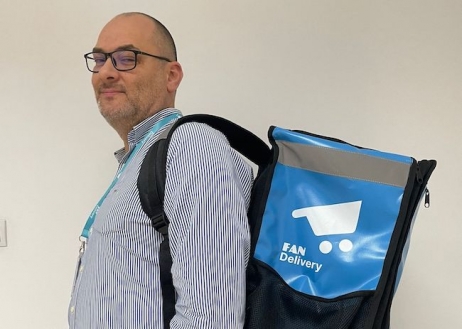 Source: Dragos Arnautu, CEO FANDelivery
FAN Delivery, the online personal shopping platform with fast delivery, created by FAN Courier, launches this month "Priority by FAN Delivery", an ultra-fast delivery service available in 6 cities, accessible to any retailer that wants to offer its customers products delivered in a maximum of 90 minutes.
"Through this service we address retailers who need alternative fast delivery solutions for their customers. Priority is available in all cities in Romania where FAN Delivery operates and can be accessed by the end customer directly from the website of partner stores, with which FAN Delivery has a contract. The products are picked up from the stores as soon as the order is placed and transported to the recipient's door in a maximum of 90 minutes. Through this extension, FAN Delivery meets the needs of customers who have an appetite for online shopping and want to save time, and also businesses that need ultra-fast delivery alternatives", said Dragoș Arnăutu, CEO of FAN Delivery.
The ultra-fast delivery service is available in Bucharest, Cluj-Napoca, Timișoara, Brașov, Iasi and Craiova, from Monday to Sunday, between 9:00 a.m. and 9:00 p.m., the time of placing the last order.
In order to benefit from FAN Delivery services, retailers operating in the six cities can find out operational and commercial details by sending an email to office@fandelivery.ro. After signing the contract, login details are communicated to the platform, where they can place orders with ultra-fast delivery, adding recipient and parcel details. For operability, API (Application Programming Interface) integration is available or transport solution integrator platforms can be used.
Products eligible for the Priority service must be within the following dimensions: 70x150x30 cm, with no weight limit.