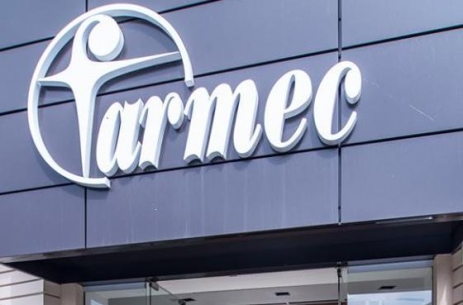 Source: Farmec
Romanian cosmetic manufacturer Farmec has invested more than 10 million lei over the past year in modernization work, enhancing its products portfolio.
Accordingly, the company headquartered in Cluj-Napoca grew its sales, leading to a turnover of 150 million euro, over 10 percent higher than in 2013 when Farmec posted revenues of some 138 million euro.
"Total investments of over 10 million lei in modernizing the company's laboratories and upgrading some of our production lines have helped us expanding our modern products portfolio and substantially streamline the manufacturing process," stated Mircea Turdean, General Manager Farmec Cluj-Napoca.
Apart from the launch of new products, strategy which will be maintained in 2015, too as Farmec aims to enrich enrich its portfolio with new ranges of products and to expand existing product lines, the company last year extended its international coverage by opening two flagship stores in Thessaloniki and Katerini in Greece.

Farmec is the largest Romanian cosmetics manufacturer its portfolio including brands such as Gerovital H3 Evolution, Gerovital H3 prof. dr. Ana Aslan, Gerovital Plant, Aslavital, or Farmec. The company's products are supplied in more than 30 countries, the main markets being: Japan, Hungary, Poland, the Republic of Moldova, Iraq, Kuwait, Greece, Canada.