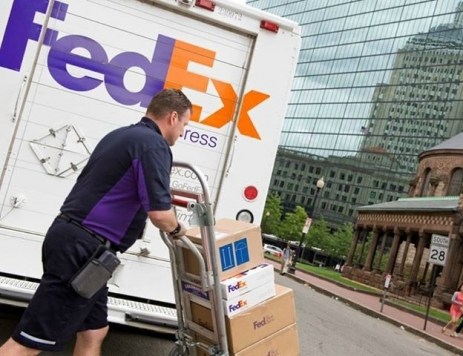 Source: FedEx
FedEx Corporation and TNT Express have reached an agreement for the acquisition of all of the latter's shares in a transaction valued at EUR4.4 billion, pursuant to a recommended public offer by FedEx.
By taking over the Netherlands-based courier operator, the American global courier and logistics services company will expand and strengthen its presence in Europe and will accelerate its global growth, according to a joint press release.
The transaction has been approved by TNT Express' Executive Board and Supervisory Board, while PostNL N.V., the largest shareholder of TNT Express (14.7 pct stake) has confirmed support to the agreement.
"This transaction allows us to quickly broaden our portfolio of international transportation solutions to take advantage of market trends – especially the continuing growth of global e-commerce – and positions FedEx for greater long-term profitable growth," commented Frederick W. Smith, Chairman and CEO of FedEx.
The offer price ( represents a premium of 33 percent over the closing price of 2 April 2015 and a premium of 42 percent over the average volume weighted price per TNT Express Share of EUR 5.63 over the last three calendar months. FedEx, which has a market capitalization of USD47 billion, intends to finance the offer by utilizing available cash resources and through existing and new debt arrangements.
According to the same release, the closing of the deal is expected in the first half of 2016.