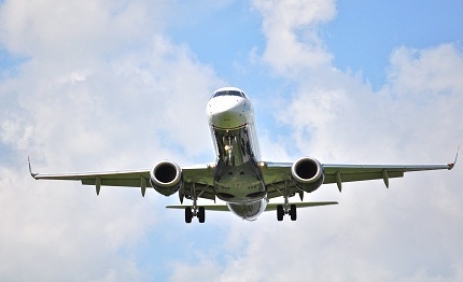 A new airline enters the Romanian market. Fly Romania, part of Ten Airways, company owned by Ovidiu Tender, will operate domestic and international flights starting May 15. Departures will be available from Bucharest, Timisoara and Tulcea towards Italy, Spain, Germany and Turkey, the domestic offer including Bucharest-Timisoara and Bucharest-Tulcea routes.
"In the beginning we will launch various routes which will cover both classic destinations, with a well-defined demand such as Bucharest-Timisoara, where we propose a rate of 69 euro, and new or seasonal destinations, as Bucharest-Antalya route, operational as from June",Calin Butu, General Manager of Ten Airways, said during a press conference, quoted by Mediafax.
Most of international flights will be operated from Bucharest, Otopeni Airport, towards Bergamo, Verona, Barcelona, Frankfurt and Antalya. Other foreign routes are Tulcea-Bergamo, Tulcea-Frankfurt and Timisoara-Verona. According to the company's website, international rates start from 29.9 euro, include a hand baggage of maximum 7 kg and a hold baggage that weights no more than 20 kg, as well as on-board catering.
Ten Airways is a Bucharest-based company, operating since 2010, that up to this point has provided charter flights and wet lease services.