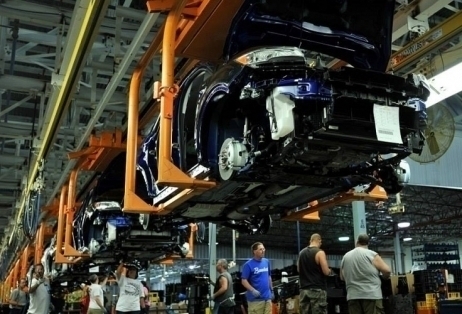 Ford Romania will reduce workforce at its plant in Craiova, in line with the programme of voluntary termination of employment contracts announced in November 2014, however, the number of employees leaving the company is 25 percent smaller than the target, 490 instead of 680, while 170 jobs will be maintained, announced the company.
According to the car manufacturer, they have managed to reach a compromise with the unions and 170 employees will keep their jobs, yet the workschedule will be shorter.
"Over 490 employees of Ford Craiova have applied for the voluntary termination of work contract programme, applications which have been accepted by our management.
To achieve the reduced headcount target (by 680), Ford Romania last year started consultations with the unions. As a result, we confirm that Ford Romania and the unions have reached an agreement on implementing a reduced work program at the Craiova plant, which allows our company to avoid dismissal of about 170 people.
Part time work will come into force after its official registration at the relevant authorities. During this reduced work program, employees will be paid in accordance with the Collective Work Agreement and the legislation in force," reads a statement of Ana Maria Timis, Ford Romania's spokesperson.
After successive interruption of production in 2014, Ford announced last fall that it was necessary to take additional measures for adjusting production volumes in line with the current market demand. As a workforce reduction was also required, the company launched a call for workers willing to leave their jobs to avoid proceeding with a firing programme. 490 volunteers chose to terminate their work agreements with Ford.
The US-based car manufacturer entered the Romanian market in 2008 when officially took over Automobile Craiova, at the Craiova plant being produced the Ford B-Max models and the EcoBoost engines. Ford started the B-Max model assembly in 2012, in 2013 initiating a production suspension programme which has been continued in 2014, too.