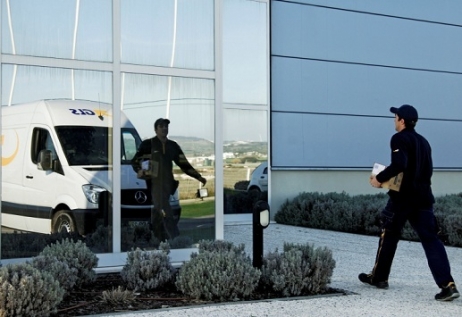 Source: www.gls-group.eu
General Logistics Systems confirms the involvement and concern about environment and people through its first corporate responsibility report which details the courier company's strategy in this respect. It involves environment-friendly transport solutions, as well as solutions for streamlining costs, ISO certifications or various social projects to which GLS Group worked to implement.
"One of GLS's priorities is the ThinkGreen environment initiative. GLS has a set of environment goals, at the same time encouraging and controlling environmental activities within the group and assesses the success of domestic companies" is explained by a press release.
Besides that, GLS runs a similar project, ThinkSocial, which covers the social segment – relations with the employees, the public or the transport partners.
In terms of ecological solutions "within the past two financial years, we have managed to reduce emissions of carbon dioxide or greenhouse gas by 4 percent – despite growing volumes of parcels", Rico Back, CEO GLS says. Furthermore, the company has invested in new and energy efficient technologies, has implemented energy-saving measures and built eco-friendly warehouses so as the carbon dioxide emissions resulted from electricity and thermal power production dropped by 22 percent.
Through this report, GLS aims to set a distinct and new approach towards its customers, employees, business partners and which will be supported through regular similar reports in order for them to benefit from transparency and provide them the proper context for a continuous, bidirectional communication.
General Logistic Systems, based in Amsterdam, the Netherlands, is one of the leading courier companies in the European market. The group has a network covering 37 destinations across the continent, including Romania. For the previous financial year, GLS posted revenues exceeding 1.8 billion euro.