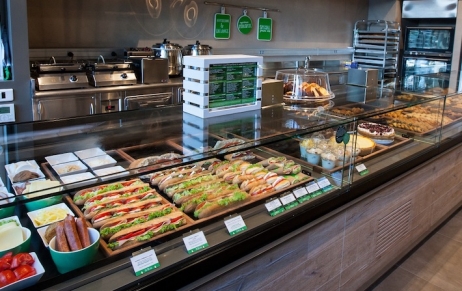 Source: Gregory's coffee & Greek deli
Gregory's, the largest network of coffee & Greek delis from Greece, announces its entry into the Romanian market with the opening of a unit in the northern area of Bucharest. The unit, operational from the beginning of July, offers its customers a wide variety οf coffee and food selections.
The opening of Gregory's coffee & Greek deli in the UpGround residential and office complex from Bucharest is part of the group's strategy to expand its operations in Eastern Europe. The deli is operated by the company and by the end of this year Gregory's will inaugurate another 3 company-owned local units Romania.
"Over the past years, Gregory's has evolved positively, becoming one of the largest European chains in the coffee and food snack sector. Developing our business to other countries is a priority for us and we believe that Romania offers the proper frame for the group's growth in the Balkans and Eastern Europe. The UpGround unit in Bucharest is the first step in implementing the expansion strategy in the following years", declared Vlassis Georgatos, CEO Gregory's SA.
Over the next years, Gregory's will develop its presence on the local market by opening new units all over the country.
"Using our own franchise model, the group aims to expand its network in Romania by attracting new dynamic franchises across the country. The company plans to open 80 units in Romania over the next 5 years",stated George Makridis, CEO Green Break SRL, the company that owns Gregory's in Romania.
This is the second entry of the chain in Romania, the Greek company previously closing the operations on the local market in 2016.