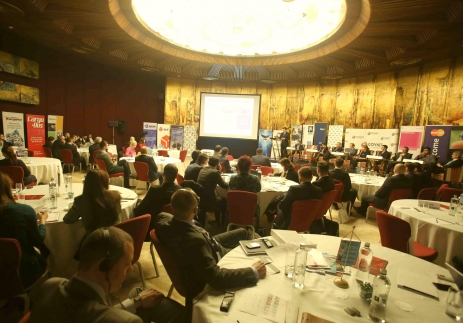 The challenges generated by the development of e-commerce, the specific demands in terms of B2C deliveries, the solutions to issues arisen from payment on delivery and cash management, as well as the opportunities for alternative financing were among the topics addressed during the second edition of the Romanian Courier & Postal Services Forum, an event organized by Govnet Conferences with the support of the Romanian Courier Operators Association (A.O.C.R.) and of ARMAD, (the association that represents direct marketing in Romania), the sole one dedicated exclusively to the domestic courier and postal services industry.
Operating on a market whose development has gained momentum in the last years driven by the fast-paced growth of e-commerce, the courier companies have sought to adapt to the changing needs of end consumers by introducing customized services to accommodate the new demands.
The impact of e-commerce on couriers' revenues is significantly high even amongst companies offering integrated services, like UPS, and whose core business is focused on B2B segments.
"Our main business is still coming from B2B and we do not expect it to change any time soon, but what we do see is that the B2C share is growing at a much faster pace than B2B," stated Tim Helsen, Country Manager for UPS in Romania, Greece and Hungary, also emphasizing that promotional sales events such as Black Friday lead to significant increases in their deliveries which even double compared to regular days.
A similar situation is that of the Romanian Post, whose express delivery service, Prioripost, has improved its results amid the growth of online stores.
"Prioripost has become a profitable business and we expect it to progress. We aim to develop this segment and there are investments envisaged in this regard," stated Gina Budeanu, Express Services Manager of the Romanian Post.
On the other hand, when it comes to domestic courier market, some of the services implemented as a result of the growing share of e-commerce revenues generate additional challenges for courier companies, a relevant example being the so-called "check on delivery".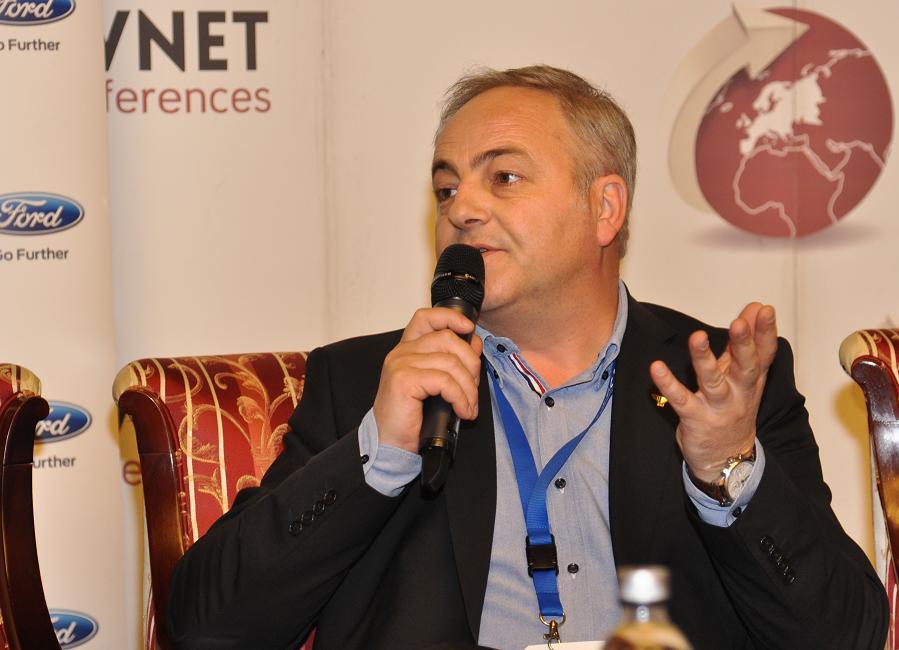 "I believe that we are deepening distrust by introducing this check on delivery," commented Felix Patrascanu, CEO FAN Courier, further explaining that the time this service takes affects their delivery times.
Thus, the implementation of this option diminishes the couriers' daily delivery volumes, pointed out Karla Codrea, CFO DPD Romania.
"Ultimately, a courier is a courier and we need to take this into consideration. There are laws which allow those parcels to be returned. I think that we should advise the customers to do that more frequently, to promote this law as I believe that it would save us many, many other things," added Patrascanu.
"I would like everyone to understand, both the customers and us, that we carry parcels – not a pan, not a laptop or a modem – we take a box or a pallet and that is what we deliver. We do not need to think about the software for the laptop or so on. And we are the ones who should change this approach. Globally, I am not aware of a similar practice in many other countries. Such wrinkles have been introduced in Romania, and unfortunately they affect many people," commented Bogdan Dragotoiu, Country Sales & Marketing Manager TNT Romania.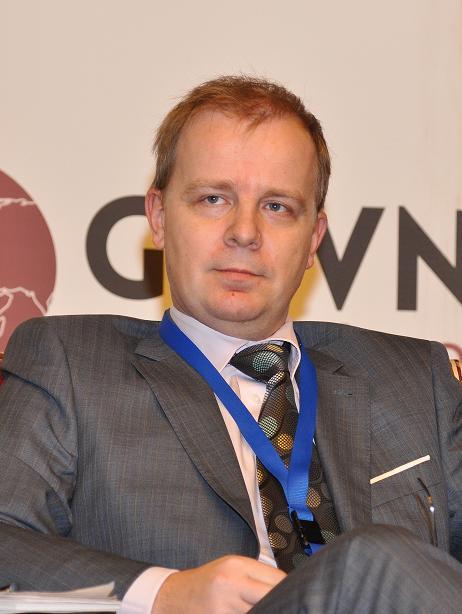 Octavian Badescu, Founder Sameday Courier, tried to explain this phenomenon by putting it on a lack of trust in online stores amid Romanians:
"In my opinion, this is a basic phase of an early stage in the development of e-commerce in Romania. As trust in e-commerce will increase, this phase will probably be overcome".
Another challenging issue for courier companies is cash on delivery.

Given the circumstances, an increase in credit/debit card or online payments is desirable, mentioned the DPD Romania representative: "We want to reduce cash payments and turn to prepaid payments, by card. Apart from what has been discussed, there are related risks, risks to couriers, all these are risks that we take"."In Eastern Europe, almost 90 percent of payments are cash on delivery. At the moment, managing the cash is a pretty complicated and expensive job," said Felix Patrascanu.
So, the implementation of the provisions of the EU Directive which cut downs on bank charges represents a measure that is expected to have a positive influence in view of reducing cash payments.
Referring to domestic regulation, Gabriel Ghita, Business Development Manager CEE MasterCard Europe, mentioned that in early June, the 1 RON interchange fee for courier services will come into effect, leading to a major reduction compared with the 1 percent fee currently applied.
"All major players on the market want strategically to see cash payments decline. I think that couriers are the first who want this, as they incur handling costs, too, as well as costs involved by the time spent for processing payments. I believe that as e-commerce volumes will rise, collecting cash payments will be neither desirable nor profitable for sellers," explained Ghita.
While most of the developers of electronic payment solutions are placed among the banks, Telekom Romania announced the launch of an innovative and complete POS solution that will help courier companies and that will be on the market in a few months, according to Andrei Cepoi, Sales Manager ICT Telekom Romania.
Besides the issues approached in terms of courier operations, the Forum also addressed matters related to organization and representation industrywide.
"Today we have in Romania no association that represents the integrators, the big integrators which are UPS, TNT, DHL, and FedEx. In Hungary we have it and it is actually an association that helps the end consumer. It is not put in place to talk about price fixing, obviously, it is not to get an advantage compared to other competitors, it is there to help the final end consumer,"explained Tim Helsen.
Hence, along with AOCR, a new association is expected to be established, an association designed to represent only integrators, entities which operate differently, both in terms of licenses and in terms of approach, which is global in their case, concluded the UPS representative.