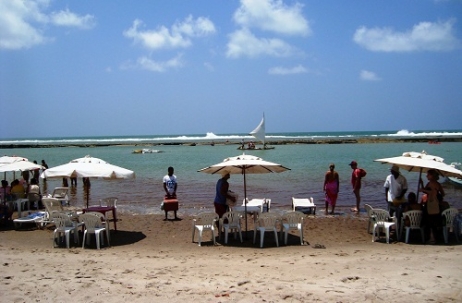 Last year the Romanian accommodation industry recorded a growth in the number of tourists arriving in corresponding establishments, as well as in terms of overnight stays.
According to the latest report released by the National Institute of Statistics, the arrivals in the establishment of tourists' reception amounted to nearly 7.92 million, 3.5 percent more compared with 2012. Out of them, about 78 percent were Romanian tourists, while the foreign tourists account for some 22 percent, similar to the level registered in 2012. Most of them originate from Europe (about 80 percent) – the European countries having the highest contribution, 85 percent. Thus, Germany, Italy and France are the main origin countries of the foreign tourists visiting Romania.
As for the overnight stays, the growth is slightly lower than the one recorded in arrivals, yet there has been registered a progress over the previous year. As per the same report, the overnight stays in the establishments of tourists' reception amounted to approximately 19.3 million, resulting into a 1.1 percent growth in comparison with 2012. Romanian tourists' stays represent 82 percent of the total, hence the remaining 18 percent stand for foreign tourists whose countries of origin maintain a similar ratio as in the arrivals' case
The average time of stay last year remained at the same level as in 2012 – 2.6 days for Romanian tourists and 2 days for the foreigners. Also, the net use index of accommodation places went down to 25.2 on total tourists' accommodation, 0.7 percentage points less than in 2012.