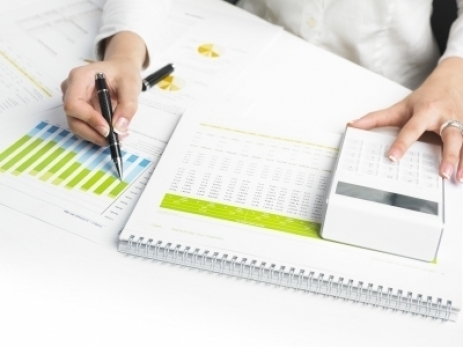 Source: FreeDigitalPhotos.net/ Adamr
Romania's M&A market recorded the largest growth in the CSE region last year, the value of transactions coming to 3.14 billion dollar, 186 percent more than in 2013, according to EY's M&A Barometer Romania 2014.
The boost in domestic mergers and acquisitions was driven by a significant advance in terms of the value of the deals closed throughout the last year, as well as by an increase in the number of transactions completed in Romania, which went up by 24 percent year-on-year.
The largest deal in terms of value on the local market – the acquisition of LiveRail by Facebook for 500 million euro, also marked the largest deal in the IT field in CSE.
The Romanian M&A market was dominated by financial investors and domestic transactions, those transactions accounting for 55 percent of the total, according to the EY study which indicates the services sector as the most dynamic as regards M&A transactions, while the biggest deals were recorded in IT, real estate, and again, services.
Top 10 transactions in Romania in 2014
No.

Target company

Buyer company

Country of target

Country of buyer

Value USDm

1

LiveRail Inc

Facebook

RO, US

US

500.0

2

Floreasca City Center SRL

NE Property Cooperatief UA

RO

NL

185.4

3

Non-performing loans of Volksbank Romania

Deutsche Bank AG, AnaCap Financial Partners, HIG Capital LLC

RO

DE, UK, US

134.3

4

Societatea Companiile Hoteliere Grand SRL

STRABAG SE

RO

AT

126

5

United Shipping Agency SRL

COFCO Corp

RO

CN

66.8

6

Millennium Bank Romania SA

OTP Bank Nyrt

RO

HU

52.3

7

Detergenti SA

Dalli-Werke

RO

DE

37.0

8

Hivatalos SRL

Magyar Villamos Muvek Zrt.

RO

HU

37.0

9

Non-performing loans of BCR

Deutsche Bank AG

RO

DE

33.6

10

VB Leasing Romanian IFN SA

Idea Investmnet SA

RO

RO

32.5
SOURCE: EY Romania
The EY specialists found out that most of the foreign investors in Romania came from either Germany (9 transactions) or Austria (6), followed by those in the Netherlands, whereas in the previous year, Polish investors accounted for the largest share of inbound transactions.
"Whether we are talking about takeovers of companies in the portfolios of other funds, of consolidations, or even entries into new markets, the investment appetite of private-equity funds increased both in the region and in Romania. Also encouraging is the fact that the larger funds show interest in Romanian companies as the latter succeeded to achieve a value close to the minimum ticket for acquisitions of financial investors. A rising interest is generated by funds specializing in restructuring, infrastructure, energy, or financial services," explained Florin Vasilica, Transaction Advisory Services Leader.
Of 182 transactions registered in 2014, 47 percent of them were closed by strategic investors (16 percent less than a year ago), while the rest was carried out by financial investors who are continuously expanding presence on this market, thus accounting for 53 percent of M&A deals compared to 37 percent in 2013.
The outlooks for 2015 are also promising, according to Florenta Birhala, Manager M&A, EY Romania, who says that the uptrend in M&A transactions will be maintained.
"We expect that the consolidation and repositioning of the financial sector will continue throughout 2015. Also, the healthcare services field will be this year's star, as a result of the transactions already initiated by investment funds, but also on the back of the continuous expansion of major players who make small acquisitions allowing some strategic positioning against competitors. At the same time, we expect transactions in the fields of telecoms, energy, as well as a slight recovery in real estate", she stated.