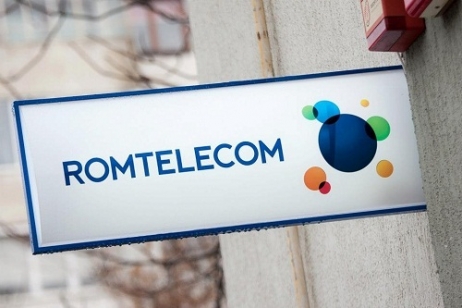 Source: Romtelecom
The Ministry for Information Society signed last week on Friday, February 28, the contract with the representatives of the consortium of consultants that will assist the Romanian state in the privatization of Romtelecom where has a 45.99 percent stake, is announced through a media release.
Negotiations in this respect started in December 2013, after choosing the syndicate consisting of SSIF Swiss Capital - the consortium manager, UBS Limited, Musat si Asociatii SPARL and BT Securities to carry out the telecommunication company's privatization.
According to the contractual obligations, the consultant must provide consulting services, must set and implement the privatization strategy, as well as to propose a method in this regard in order to increase profitability for the Romanian state so as to get maximum benefits from selling the minority stock held in Romtelecom.
The deadline for providing these services is August 11, however, an extension of the time frame may apply if necessary. Likewise, the expiration date of the contract, which is December 31, could be changed through a mutual agreement.
For this contract, the consortium is supposed to obtain 2.085 percent of the gross profit got from selling the entire stake or only part of the shares in Romtelecom, yet, in case the transaction fails, the consultant will not receive any compensation.
MCSI announced on October 7, 2013 that it will run the selection procedure for a consultant to assist the privatization of Romtelecom. The initial deadline for submitting the corresponding bids was November 7, but was later extended until November 21 based on requests from behalf of potential bidders. Eventually, there were two consortia which sent offers – the one that was contracted, and another comprising of Deutsche Bank AG and Raiffeisen Capital & Investment. The latter's bid was not considered as it did not comply with the requirements specified by the Request for Proposal.