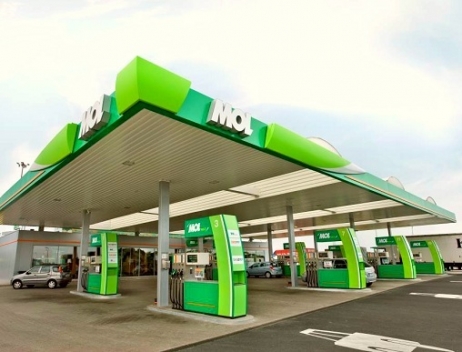 Source: MOL Romania
The Hungarian-based oil and gas group today announced the sale-purchase agreement with Eni for 208 filling stations in the Czech Republic, Slovakia and Romania where operates under Agip brand. In the related agreement is also included the takeover of Eni's wholesale business in all three countries. The transaction is part of MOL's downstream strategy of increasing retail market presence, country coverage and customer base, as explained in a news release. Completion of the deal is subject to the fulfillment of certain pre-conditions, though, among others obtaining of the necessary antitrust clearances.
"This acquisition is a milestone in our retail growth strategy in CEE. The average throughput of the acquired service stations is in the top three among branded players in the Czech fuel retail market. Moreover, MOL Group becomes the second largest retail player in terms of network share on the Czech market. The group significantly increases its retail coverage in Romania and makes a great step to further enhance Slovnaft's brand perception in Slovakia", said Lars Höglund, Senior Vice President of MOL Group Retail.
In Romania, the Group seeks to increase its market share, by this transactions expands the retail network by almost 30 percent. Hence, as result of integrating the 42 Agip gas stations, MOL Romania will reach a network of 189 units.
As for the other two markets, in the Czech Republic MOL adds 125 new service stations to the Slovnaft's 24 and PAP Oil's 125 stations, which will lead to a retail market share exceeding 10 percent, while in Slovakia, the total network size will reach 253 stations.
Eni is an Italian group with operations in a wide range of business sectors, apart from the energy industry. In Romania, Eni's activity started in 1995, being focused on the sale and distribution of fuels and lubricants through its Agip network.
MOL Group has been operating in the Romanian market since 1993, where in the recent years has been focused on expanding its retail network, opening several new gas stations. For the last year, the domestic branch has posted a turnover of nearly 1 billion euro, which was reflected in a profit of some 20 million euro.