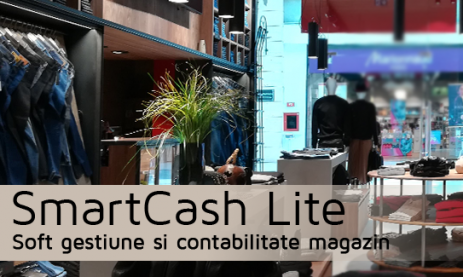 Magister Software, the largest provider of IT solutions for retail in Romania, having in the portfolio of clients the most proximity stores, distributed throughout the country, launches the social project "Order online from your local store". As the epidemic generated by the new Coronavirus already imposes restrictions on circulation, the most important source of population supply will be the convenience stores. To streamline activity in stores and reduce the risk of contamination for both retail and customer staff, the company has launched the online ordering web portal https://smartcash.store
The project allows customers in the vicinity of the proximity stores to send orders, they will be delivered with minimal human contact or, if they still want to go to the store, they will find their ready-made order, to pay it and leave quickly.
Within the portal, each store that uses the SmartCash RMS software platform developed by the company has at their disposal a page with a unique short URL, for online order delivery. Specifically, the client will complete a simple form, in which only the desired generic products are listed. After receiving the order by e-mail, the operator of the store opens, using the existing program, a delivery order, where he will add, with the customer's telephone confirmation, the assortments and quantities available in the store.
The listed order can be prepared in baskets or bags, and upon delivery the tax receipt will be issued quickly by scanning the bar code of the order. From the online page of the store you can print and multiply ads that can be distributed at the mailboxes of nearby customers, so that they can find out that they can send online orders to the nearby store.
"The SmartCash.store online social project is a simple and efficient way to help stores communicate with nearby customers, who cannot move due to the health crisis. We are pleased to support both buyers and traders in this difficult time and we hope we will all be supportive to drastically reduce the risks and effects of the epidemic, "said Dor Bujor Padureanu, CEO of Magister.
Magister Software is the developer of the SmartCash RMS platform, the most widespread retail software in Romania.
More than 7000 local grocery stores from all over the country use this platform. The company's solutions are available in grocery stores of all sizes, both from the urban and rural areas, sometimes in extremely remote areas. For this reason they represent at this time the backbone for the distribution of food to the population.
Implemented in thousands of commercial units, the SmartCash Retail Management System solution developed by Magister Software is currently the most widespread integrated software platform for retail in Romania. The platform addresses both independent traders and commercial chains with complex, highly automated business processes and a high number of users.