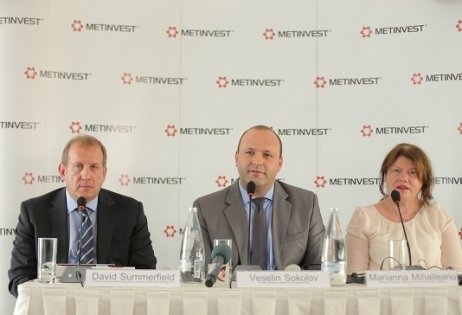 Steel and mining company Metinvest Group established a representative sales office in Romania, one of the existing destination markets for its products. The group's domestic office will operate under Metinvest Carpathia brand and will be focused on strengthening the cooperation with Metinvest's steel products customers in Romania while providing them with fast and efficient services, states a press release.
Thus, Romania completes a list of 21 countries worldwide where the group has representative offices serving about 5,300 customers. Also, in Europe, Metinvest has mining and steel production facilities located in Bulgaria, Italy, Ukraine and the United Kingdom.
Metinvest is a Ukrainian-based vertically integrated group of steel and mining companies owning assets in Ukraine, Europe and the United States that manages every link of the production chain, from mining and processing iron ore and coal to making and selling semi-finished and finished steel products. It is controlled by System Capital Management, Ukraine's largest diversified business group, which holds the majority stake of 71.25 percent, the other major shareholder being Smart-Holding, also partnering in the group's management. In 2013, Metinvest reported revenues of 12.8 billion dollar and an EBITDA margin of 18 percent.