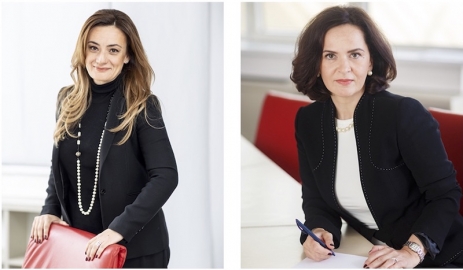 Source: Rusandra Sandu and Magdalena Lupoi, NOERR
The law firm Noerr represented Doosan IMGB, one of the largest metallurgical companies in Europe with a tradition of over 50 years in cast and forged parts, which owns the IMGB industrial platform with an area of ​​about 54 hectares, in the process of selling 99.92% of the shares to SIF Banat - Crisana.
The transaction comes as a result of the cessation of the company's activity in Romania and represents the exit of the South Koreans from our market.
"By selling 99.92% of the shares to SIF - Banat Crisana, Doosan IMGB leaves the Romanian market for good. We have provided assistance to the client throughout the entire exit process, completed with the completion of the transaction, which is subject to the authorization of the Competition Council ", say Noerr's representatives.
The Noerr team was coordinated by Rusandra Sandu (Partner & Head of Corporate / M&A), Magdalena Lupoi (Counsel, Corporate / M&A) and Andrei Copil (Management Consultant). The project involved consultants from multiple areas of expertise, including: Scott SeongKoog Choi (Counsel, Financial Advisor), Cristina Stamboli (Senior Associate, Corporate / M & A), Miruna Coderie (Associate, Real Estate), Monica Colt (Tax Advisor).