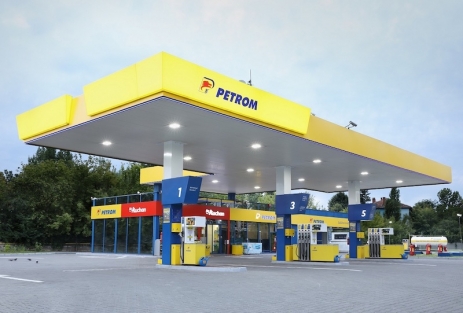 OMV Petrom, the largest energy company in Southeast Europe and Auchan Retail Romania, the Romanian subsidiary of Auchan Retail, one of the world's largest food trade groups, announces agreement to expand partnership to open convenience stores MyAuchan at Petrom distribution stations. The partnership brings together two brands recognized in Romania for the advantageous quality-price ratio.
The existing store area within the fuel distribution station will be redesigned and will offer customers the MyAuchan convenience store. Store refurbishments are scheduled to be completed over the next few years.
Depending on the area of ​​the station, up to 2,500 products from a wide range will be found on the shelves: from food products, including fresh products, fruits and vegetables, to non-food products, such as cosmetics, detergents, baby products. and car accessories, at MyAuchan prices that are clearly advantageous for the trade of this type carried out in gas stations.
Petrom stations will enter an extensive modernization process which, in addition to arranging MyAuchan stores, includes the replacement of visual identity elements, as well as exterior works in the area of ​​pumps and adjacent services (car wash, LPG supply).
In addition, within five pilot distribution stations, fast colors will be created, respectively pumps that can be paid directly, with the card or with the mobile phone.
The cooperation between OMV Petrom and Auchan Retail Romania, a new concept for the Romanian market, started in 2017 with a pilot phase in which MyAuchan convenience stores were opened in Petrom brand distribution stations, both in urban areas and in rural areas of Romania. In this phase, the aim was to test the business model and evaluate the potential of this collaboration.
In February 2019, OMV Petrom and Auchan Retail Romania signed a Memorandum of Understanding in order to analyze the extension of the collaboration in a long-term partnership. The memorandum was approved by the Competition Council in July last year.
At the end of 2019, OMV Petrom and Auchan Retail Romania had opened 17 MyAuchan convenience stores in Petrom distribution stations.