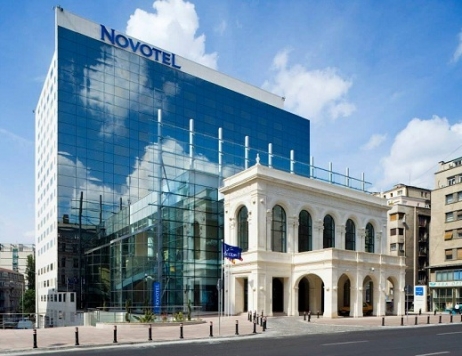 Source: Novotel Bucharest
Polish hotel group Obris signed with Accor the agreement on the purchase of 46 hotels in Central Europe and concluded the master license agreement, the total price of the transaction amounting to 142.3 million euro.
Accor's network, subject of this deal, covers six countries, including Romania: Bulgaria, the Czech Republic, Hungary, Poland and Slovakia. In Romania, the hotels concerned – Novotel, Mercure, Ibis (two) and Pullman - are all located in Bucharest.
38 of the 46 hotels are operational, and eight projects are in the pipeline, of which three hotels to be managed and five to be franchised. At the same time Orbis signed with Accor the master license agreement, which gives the Polish group a right to operate until 2035, including a minimum 10 year exclusivity, the hotel business under the Accor brands in 16 countries: Bosnia and Herzegovina, Bulgaria, Croatia, Czech Republic, Estonia, Hungary, Latvia, Lithuania, Macedonia, Moldova, Montenegro, Poland, Romania, Serbia, Slovakia and Slovenia.
Accor, which is the world's leading hotel operator, is Obris' startegic investor, and controls a network of 3,600 hotels in 92 countries across all hotel segments: luxury-upscale with Sofitel, Pullman, MGallery, and Grand Mercure, midscale with Novotel, Mercure and Adagio and economy with ibis, ibis Styles, ibis budget and hotelF1.
The Orbis Hotel Group is the largest network of hotels in Poland and in Central Europe. Orbis comprises more than 100 hotels and is the sole licensor of all Accor brands in the 16 mentioned above. It offers a total of almost 19,000 rooms. The hotels operate under the brand names Sofitel, Pullman, MGallery, Novotel, Mercure, ibis, ibis Styles and ibis budget.