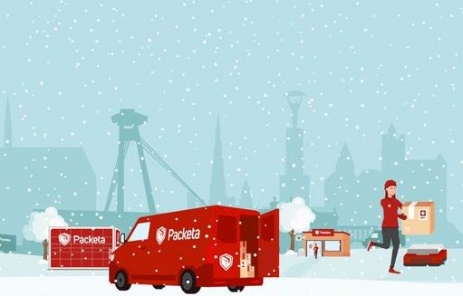 Packeta Romania, global digital and logistics platform, member of Packeta Group, the company with the largest network of pick-up points in Central and Eastern Europe, doubles the team in 2022 and estimates that it will exceed 140 employees at the end of the year. Packeta Romania now has over 70 employees, especially in the cities where the company operates the regional hub and warehouses: Bucharest, Oradea, etc. The doubling of the team planned for the current year supported the accelerated growth registered by Packeta on the Romanian market in the last two years, but also the development strategy in 2022.
"Starting with 2020, we have had an accelerated development on the Romanian market, which will continue in 2022, based on the evolution of online commerce in Romania and cross border sales. The investments of 3 million euros in the last two years, which involved the opening of new warehouses and the transformation of the warehouse in Bucharest into a regional hub, simultaneously with the significant increase in the volume of processed parcels, have created an even greater need for human resources. Also, this year's development plans of Packeta Romania involve doubling the team ", says Alexandr Jeleascov, CEO of Packeta Romania.
The company aims to increase the team in the South and West of Romania, where the warehouses are operational, the development systems are set up and new investments follow. Thus, Packeta Romania targets employment in the segments of customer service, IT, sales, portfolio managers for pick-up points and warehouse workers.
Information on available positions can be found at: https://www.packeta.ro/joburi-disponibile
Packeta Romania's development strategy in 2022 is based on the development of pick-up network, national expansion by opening new warehouses, increasing cross border deliveries from Romania to the EU and in the Balkans as well developing new services on the local market, such as self-service delivery in Z-Box lockers (contactless parcel distribution points, fully automated).
"Packeta Romania's 2022 investments will be allocated to logistics development, technical equipment and parcel handling, platform development, increasing the number of employees, shaping new direct international transport lines, technical integrations, developing the network of pick-up points and in the increase of the internal transport fleet ", says Alexandr Jeleascov.