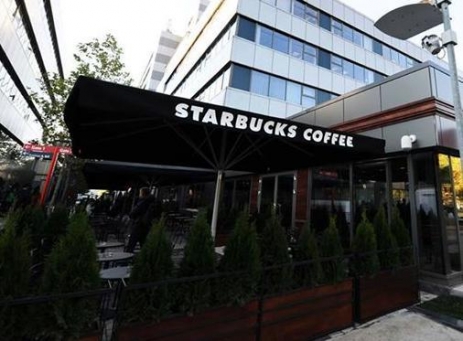 Source: Starbucks Romania
Polish company AmRest Holdings has reached an agreement with Marinopoulos Coffee SEE to take over the operators of Starbucks franchise in Romania and Bulgaria, transaction estimated at 16 million euro. Final purchase price will be, however, determined at transaction closing.
"Acquisition of Starbucks chain in Romania and Bulgaria is a perfect fit to AmRest's strategy, providing the entryway into the Romanian market – the second largest country in Central Europe (CE) with dynamically growing economy," reads a press release.
Marinopoulos Coffee SEE controls MCC Romania and MCC Bulgaria, companies with aggregate revenues of 10 million euro in 2014 and which operate a network of 19 coffee shops in the two countries, 19 in Romania and five Starbucks units in our neighboring country.
According to its development strategy, seven new Starbucks coffee shops will be inaugurated in Romania by the end of this year, after four stores were established in 2014, while in the coming years, AmRest plans to triple the scale of the business.
Starbucks brand has been part of AmRest's portfolio since 2007 when the first coffee shop was opened in Prague. Once the deal is closed, the Polish restaurant operator's network, currently comprising 67 Starbucks stores in 3 countries – Poland, Czech Republic, and Hungary, will expand to 86 units in Central Eastern Europe.