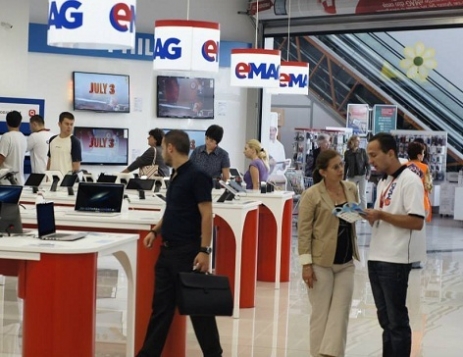 Source: eMAG
eMAG reconfigures its shareholding structure upon Radu Apostolescu, one of the founders of the e-tailer, has announced the exit, according to a company release. His 8.4 percent in the company will be divided between the existing shareholders – Iulian Stanciu (21.6 percent) and the South African group Naspers which become the major shareholder in 2012 when took over 70 percent of the total shares. Any additional details on the transaction have not been disclosed up to this point.
Apostolescu who currently holds the Business Development Manager position plans to work on new projects, developing new business after his exit: "I am and will always be close to eMAG, but I feel that I have reached my peak with respect to the development of the company. It is time to go to another stage in my life and to devote myself to start or support other projects", he explained
Established in 2002 as an online platform for selling computers and office products, eMAG has become one of the leading companies in the domestic e-commerce market. Last year, the e-tailer posted a turnover of about 187 million euro (831 million lei) according to the financial data available on the website of the Ministry of Public Finance.