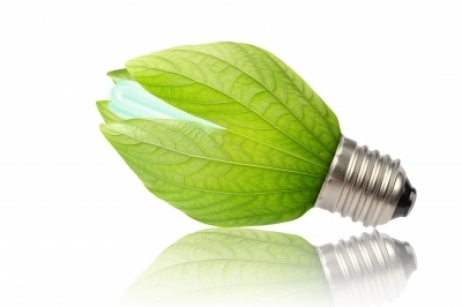 Source: FreeDigitalPhotos.net/ Noomhh
Recolamp Association collected and recycled 480 tons of lighting equipment waste last year, achieving the European target of 40 percent calculated based on the average put on the market over the past two years by the Romanian producers it collaborate with, according to a media release.
During the previous year, Recolamp has represented over 150 compliant Romanian lighting equipment producers by taking over their legal obligation as per the Directive 2012/19/EU concerning the waste management of electrical and electronic equipments.
"2013 was another year when we had to face many challenges in waste management activity. The main objectives for Recolamp, last year, were to continue the development of the national collection infrastructure for the free of charge pickup of lighting equipment waste and to increase the collected quantities, especially in the lamps segment, due to their hazardous waste containing. So, we are proud to announce our accomplishments - another 1000 collection points have been established, adding to the existing 8.400 and, also, the collection of lamps increased by 13% in comparison to the results of 2012", Béla Kovács, General Manager of Recolamp, said.
"We now have almost 4.200 reliable partners, waste generators - companies and authorities that regularly use the Recolamp infrastructure. On average, 355 locations collect and give us lighting equipment waste each month, in a container provided by the Association. In return, we offer full logistic services with a complete tractability for waste, from the waste generator to the treatment plant and recycling of the resulted fractions. At the end of December 2013, we were managing Protocols with over 9.400 locations all over Romania. For 2014, we plan to add another 1.000 collection locations and to activate as many as possible from those that even though they have a contract with us, for different reasons, never filled up a container, so far", Roxana Şunică, Marketing Manager of the Association, stated.
Also, for the current year, Recolamp aims at reaching the same target as in 2013, at the same time looking for approach a special category of professional – electricians and 'do it yourself' stores, as Kovacs further commented. Although financial results are not available yet, according to the same press release Recolamp had an income of some 1.3 million euro (5.9 million lei), resulting from the Visible Fee of about 0.2 euro (0.9 lei) plus VAT applied to the equipment sold by the association's producers.
Founded in 2007 by General Electric, Osram Romania, and Philips Romania as a not for profit organization, Recolamp takes over from the producers it works with the responsibility regarding the lighting equipment waste management and their collection and recycling in safety conditions for the environment and human health.These services are free and any company in Romania can benefit from the collection system managed by Recolamp.