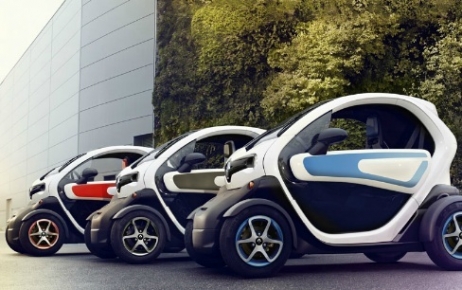 Source: www.renault.ro
Renault Twizy, the French-based car manufacturer's all-electric vehicle, is now available in Romania, after four years since the official launching. Romanians who wish to drive a Twizy will have to pay for the two-seater car a starting price of 7000 euro, VAT included, plus the monthly rate for the incorporated battery, states a press release.
The car is an ultra-compact concept (2.34m long, 1.24m wide), homologated as a quadricycle and can hit 45 km/h in 6 seconds. It has a range of 100 km over a standard urban cycle and can be fully recharged in 3 and a half hours from any 220 V socket using the spiral cable located under the flop at the front of the car.
Renault Twizy has two available models: Twizy Urban 45 (light quadricycle) at a price of 7000 euro (VAT included) and Twizy Urban 80 (heavy quadricycle), whose starting price is 7700 euro (VAT included). Additionally, there is a 30 euro monthly charge for the battery considering a mileage of 2500 km/year.
The battery-powered vehicle, Renault's green concept car, is produced by the French manufacturere only in Valladolid, Spain. Renault Twizy was firstly presented in the definitive form at the Paris Motor Show, in 2010.