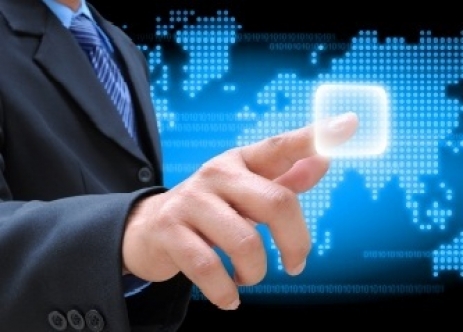 Source: FreeDigitalPhotos.net/ Twobee
Romania jumps 25 places in Doing Business 2015, the annual report issued by the World Bank Group which ranks the global economies based on the overall ease of doing business. The recently released edition ranks our country the 48thamongst 189 countries, a major advance compared to the previous edition in which Romania was placed in the 73rd position. Yet, this new report uses a different methodology, which generated such major improvements, so a comparison with last year is not relevant - "(...) the ease of doing business ranking is now based on the distance to frontier score. This measure shows how close each economy is to global best practices in business regulation. A higher score indicates a more efficient business environment and stronger legal institutions", explains a release of the World Bank.
Hence, Romania scored 70.22 points compared to 65.11 points last year, with a major progress recorded in terms of paying taxes: "Romania improved the ease of paying taxes the most in 2013/14. The government has developed an electronic system for filing and paying corporate income tax, value added tax and all 6 mandatory labor contributions measured by Doing Business. The system was initially launched in 2010, though with only the possibility of submitting tax returns online. Over the past 2 years, however, online payment of taxes and contributions became possible with the use of banking cards and was gradually taken up by the business community. By 2013, the majority of firms were making their tax payments online", shows the report.
Although not indicative, Romania has progressed in other eight out of the ten topics evaluated: Starting a business (ranked 38/60 in 2014 report), Getting electricity (171/174), Registering property (63/70), Getting credit (7/13), Protecting investors (40/52), Trading across borders (65/76), Enforcing contracts (51/53), Resolving insolvency (46/99).
Compared to other European countries, Romania stands better than Hungary, Italy, Greece or Croatia, but worse than countries such as Bulgaria, Poland and the Czech Republic. Globally, the best ranked country remains Singapore, followed by the New Zealand, Hong Kong, Denmark and South Korea. Besides the Scandinavian country, there are another three European states in top ten: Norway (6), the United Kingdom (8) and Finland (9).
The Doing Business report released by the World Bank Group annually since 2003 analyzes regulations that apply to an economy's businesses during their life cycle, including start-up and operations, trading across borders, paying taxes, and resolving insolvency. Covering 189 economies, the aggregate ease of doing business rankings are based on the distance to frontier scores for ten topics, however, it does not measure all aspects of the business environment that matter to firms and investors.