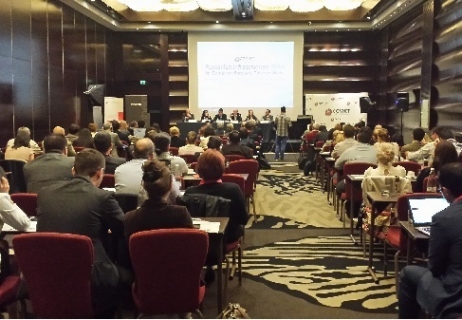 The effects of introducing the new particular conditions related to the contracts designed for investments in transport infrastructure projects as proposed by the joint initiative of the Ministry of Transport, ARIC (the Romanian Association of Consulting Engineers), the Romanian representative of FIDIC, the Ministry of European Funds have been discussed within the Romanian Infrastructure 2014 for Romanian Statutory Contract Users organized by GOVNET Conferences.
The new form of contracts which is expected to be enforced in the coming period is meant to rebuild balance between contractual parties as provided by the contracts issued by FIDIC while implementing the conditions established by the Romanian legislation, the major issues raised in the three years since their application.
Hence, the contractual provisions as regards construction works reception will be coordinated with the legal ones, as set forth by the DG 273/1994. Payment terms are modified in accordance with the latest provisions with respect to late payment penalties. Previous restrictions related to the Contractual Price which cannot exceed the accepted Value of Contract by more than 10 percent established by statutory contracts were eliminated. Also, the Variation Clause is amended and harmonized with the law requirements in the public procurement field, as well as the legal provisions regarding the technical and economic analysis of the investment and those concerning the inspection of projects by authorized auditors with the provisions on the approval of design documents.
In addition to these new clauses and their anticipated effects after implementation in the Romanian legislation, debates followed a practical approach of these contracts, the financial dimension of construction contracts in relation to legal and fiscal provisions, contract management strategies and very important aspects in connection with settling disputes between contractual parties: dispute prevention and alternative dispute resolution, Dispute Adjudication Board procedures, ICC (International Chamber of Commerce) arbitration in the field of statutory contracts.
The event was attended by representatives of CNADNR, ICC, ANRMAP (the National Authority for Regulating and Monitoring of the Public Procurement), CNSC (the National Council for Solving Complaints), CFR, law firms, companies developing infrastructure projects, consultant engineers.
The partners of the conference organized with the support of the University of Bucharest are:
Leaua & Asociatii, Ratiu & Ratiu, Schoenherr & Asociatii, Soimulescu & Soltan and Zamfirescu Racoti & Partners.