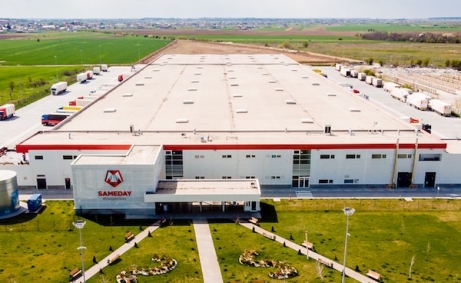 The courier service provider already offers Hungarian customers delivery options in Budapest and the metropolitan area, and will expand its coverage nationwide in all localities over the next two months. The Romanian operator thus takes new steps towards the internationalization of its operations and also opens the way for the development of cross-border deliveries, facilitating the access of its customers to a new market by eliminating the main barrier to entry into new territories of e-commerce players.
"2020 was for us the year in which we successfully tested our scaling capabilities of our operational model, but also of the technology developed over time. Even though we have reached a large size of the organization, we maintain an entrepreneurial culture, based on cultivating initiative and trust. The expansion of Sameday services in Hungary is a natural step in the evolution of our company and, with the solid support of technology, we aim, as in Romania, to develop a scalable courier infrastructure with predictable delivery, efficient operation and focus on customer satisfaction . " said Lucian Baltaru, CEO and founder of Sameday.
Sameday customers in Hungary can enjoy both door-to-door deliveries and easybox service, which benefits from a functional network of over 200 locations. Their number follows the growth rate in Romania. With plans to reach 1,000 units by the first half of 2022, Sameday already operates the largest network of lockers in Hungary.
In the midst of the pandemic, in May last year, Sameday began analyzing the courier market in Hungary, and in August 2020, the company had already started investing in the construction of operational infrastructure. The first service that Sameday tested in the Hungarian market was easybox lockers, already known and validated locally, followed by door-to-door deliveries. May 2021 marks the end of the first stage of pre-launch of the Sameday ecosystem, which offers the courier company more flexibility, full control over the quality of service and the opportunity to accelerate local development.
"We are the first Romanian courier company to expand with its own operations across the country and I want to thank the Sameday team for the courage and dynamism with which it approached each new challenge. The Hungarian courier market is quite traditional, but at the same time extremely competitive. By studying it carefully, we have identified opportunities that our business model, based on technology, can successfully capitalize on, "says Lucian Baltaru, CEO and founder of Sameday.