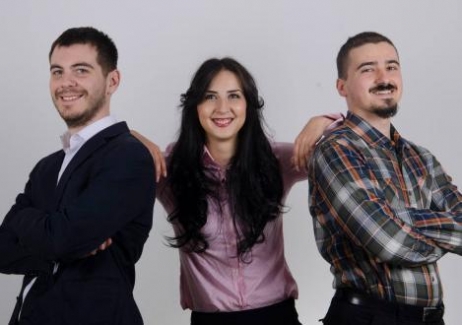 Source: blog.devicehub.net
DeviceHub.net, a Romanian startup established by Ionut Cotoi, Constantin Craciun, and Cristiana Bogateanu – project that provides cloud services for the Internet of Things communications – has received 80,000 euro from Hub:raum Kracow, the Innovation Hub for the CEE region of Deutsche Telekom Group.
The team that created the online platform was invited to join the incubation programme after their project was selected the winner in the third edition of WARP turboaccelerator in December 2014.
"Our partnership with Deutsche Telekom represents a major strategic and development opportunity for the entire DeviceHub.net maker community and it is a solid foundation for our roadmap to becoming the go-to platform for the Internet of Things," says Ionut Cotoi, CEO of DeviceHub.net, according to a media release.
So, they will be granted this amount to develop their project, at the same time benefiting from mentoring, and market access to 150 million customers of the Germany-based telecoms group all over Europe.
DeviceHub.net is a cloud service for Internet of Things communication allowing users to create services based on IoT, by connecting their Internet-enabled hardware projects to analysis and remote control systems.
Actually, it is an IoT web platform which gathers data, summarizes it and gives the possibility to remotely control connected devices.
It can be integrated with any kind of hardware and is specially designed for smart metering, fleet management, medical industry, home automation, IoT makers, automotive, or wearables among others.
After OmniPaste, DeviceHub.net is the second Romanian start-up which receives financing from Hub:raum Krakow.

Hub:raum Krakow is an Innovation Hub for the CEE region created by Deutsche Telekom Group in April 2013. It focuses on supporting innovative businesses by providing market access to customers, financing (80.000 euro per project), mentoring and co-working space.