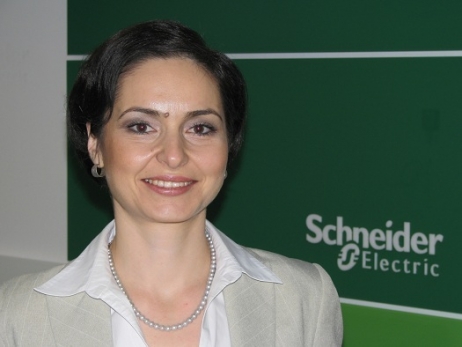 The global specialist in energy management promotes Florentina Toth, currently Vice President of the company's Energy Division, as Country President of the Romanian subsidiary. Thereby, starting February 1, 2014, Toth replaces Saulo Spaolanse, who has lead Schneider Romania since 2011 and who will take the same position within the group's Singapore subsidiary.
Florentina Totth has an extensive work experience in sales, marketing and general management, her career so far being mainly related to the IT&C industry. She established APC Romania, organization taken over by Schneider Electric, where occupied various management positions. Subsequently, she was part of the top management team at Schneider Romania where was in charge with managing several divisions, such as IT, Power Solutions & Services, Buildings and Energy.
`I enthusiatically begin a new chapter within the company and I am positive that Schneider Electric will continue its beautiful story in Romania, sustained by the passion and joint efforts of our team and partners who support us, as well as by the confidence our customers show us. In the near future we aim to maintain our growth objectives through our mission of helping companies and people to make a more efficient use of the energy resources.', Florentina Totth said.
Her nomination marks two premieres for Schneider's domestic subsidiary – she is the first Romanian and at the same time, the first women in the 17 years since its founding appointed to lead the company.