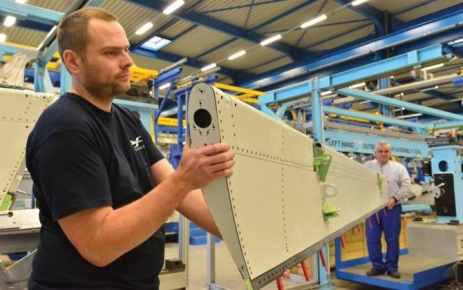 Source: www.sonaca.com
Belgian aerospace company Sonaca signed an 8.5 million Euro loan with the European Bank for Reconstruction and Development for the expansion of the production facility on Romania. The plant, located in Cluj county, will produce wing components for aircraft manufacturers such as Airbus and Embraer. The new plant will be completed in two years.
Sonaca Aerospace company, is an 80 year old group operating in the areas of development, manufacturing, assembly and testing of aerospace metallic and composite structures and their associated systems, managed to also get state aid funds totaling 5,4 million EUR in mid September 2015, in order to open the new facility in Romania.
"The new Sonaca plant will contribute to the sustainable development of aerospace industry in Romania. We believe the plant will demonstrate that here high-quality components for aircraft can be produced, and this will draw new investments generating added value in production sector and will strengthen the local knowledge basis," said Matteo Patrone, EBRD Regional Director for Romania and Bulgaria.