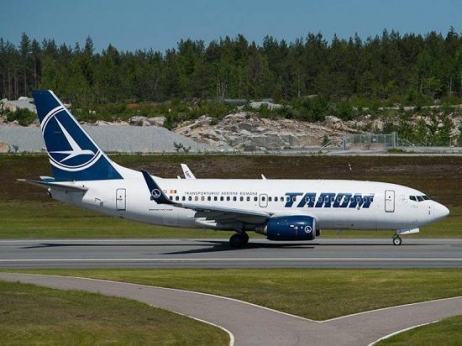 Source: TAROM
The entire Board of Directors of TAROM has resigned, Gabriel Dumitrascu, Chairman of the company's Board, told HotNews.ro.
Their decision came after approving the 2015 budget, Dumitrascu, also resigning, explained.
Aside from him, the other members of the air transport company's Board who have given up their offices are Dante Stein, Toma-Dorin Cimpeanu, Dan Andrei, and Anisoara Cornila.
Dumitrascu specified that their decision has not been influenced at all by the Ministry of Transport or the Government.
Before stepping down, the members of the Board had approved a new structure of the organization chart which includes a new position: Deputy General Manager, that will be transferred most of the current General Manager's duties.
According to HotNews.ro, Gabriel Dumitrascu stated that the 2015 budget projects a loss of 9 million lei vs 120 million lei last year, still, provided the oil price stagnates, TAROM can even record a marginal profit.
TAROM is controlled by the Romanian State that acts through the Ministry of Transport (96.7 percent of shares), the rest of the shares being divided between ROMATSA, SIF Muntenia, and National Company Otopeni Bucharest Airport.