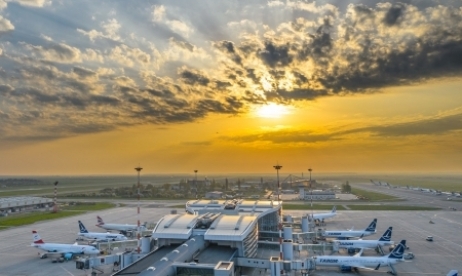 The Competition Council sanctioned with 6.9 million lei (approx. 1.4 million euros) six companies that offer public catering services (food & beverage) inside the Henri Coandă Bucharest International Airport for setting prices.
Henri Coandă Bucharest International Airport has entrusted, exclusively, to the company Dnata Catering the management of the spaces destined for public alimentation. Dnata Catering, in turn, has subcontracted agreements with Food & Beverages Management, Trotter and City Cafe Express (both of the City Grill group), as well as Primero Business Consulting (currently Land of Util Tehnology) and RBK Property. Management.
Following the ex officio investigation launched in June 2019, the Competition Council found that these companies coordinated their trade policies in terms of prices, discounts, promotions both through contractual clauses and through a series of procedures and how to carry out contractual relations, so as to constantly align their prices for services provided to airport passengers.
In this way, price competition was restricted and passengers at the airport were not able to pay a lower price than that agreed by all in the market or to choose services based on price.
The fines were applied as follows:
1. Dnata Catering SRL: 6,622,401 lei
2. Food and Beverages Management SRL: 43,558 lei
3. Trotter Management SRL: 8,010 lei
4. City Cafe Express SRL: 148,752 lei
5. RBK Property Management SRL: 104,294 lei
6. Primero Business Consulting SRL (currently, Land of Util Tehnology SRL): 3,994 lei
All six companies involved acknowledged the anti-competitive act, thus benefiting from reductions in fines.