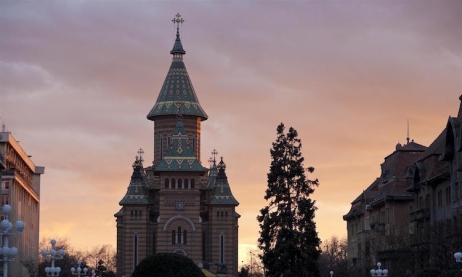 Source: Foto Cornel Putan
Under the slogan "Light Up the City through Yourself", Western city of Timisoara won the competition of becoming the second Romanian city elected European Capital of Culture after Sibiu. The other Romanian cities competing for the title were Bucharest, Baia Mare and Cluj-Napoca.
"This title will bring a series of opportunities for the city but will also represent a challenge" says Nicolae Robu the Mayor of Timisoara. The allocated budget for the preparation of the events on the occasion is roughly 48.5 million euros, 20 million coming from the local budget, othe 5 million from the Timis County Council and about 1.5 million from the European Commission, with the rest as contribution from the state budget.