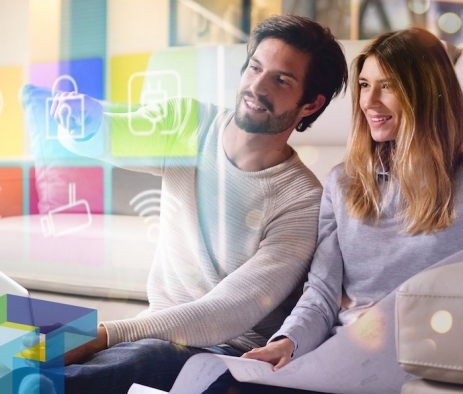 Tinmar Energy launches new TV spots in relation to a new visual direction - bolder, more non-conformist and closer to the Millennials generation. The new spots communicate the special benefits for the customers who choose the electricity and natural gas packages of the Romanian company.
With Camelia Potec, Robert Glință, Vali Bărbulescu, Cezar Ouatu and Damian Draghici as protagonists, Tinmar Energy spots overflow with #ceamaibunaenergie, optimism, but also good news for clients and potential clients. Competitive prices for integrated electricity and natural gas packages, modern services, compensation in case of voltage fluctuations, worth up to 5000 lei, or digitization of the entire process, from changing the free supplier to the myTIN application, where customers can pay bills or record the index, are just some of the benefits that Tinmar Energy provides.
"We really wanted to start speaking in the visual language of the young generations open to change and who want to consume electricity and natural gas efficiently, sustainably and with added value. Let's convey exactly what we are - a company with #ceamaibunaenergie from all points of view. We believe in the simple but effective message and we wanted to refresh in the second half of the year, especially since we went through (and still do) emotionally demanding periods. Optimism and faith in a better, more comfortable, more energetic future were the basis of these TV spots that you can watch on a mix of national stations.
"We thank the brand ambassadors and those in the production team, Stefan Lungu and Loops Production, for their effort and for some truly memorable filming days!" - says Carla Parnică, Marketing & Corporate Communication Manager.
Tinmar Energy is the only company with Romanian private capital in the electricity sector that has expanded at an accelerated pace and in times of crisis, having in its portfolio reference companies, but also residential customers. With an experience of over 19 years in energy, Tinmar Energy is also a producer of renewable energy through sustained investments in photovoltaic parks. Currently the company owns 7 photovoltaic parks, with a production capacity of 60 MWp in the sunniest areas of Romania. For more than three years, the company has been providing electricity and natural gas, along with other integrated services - and in the market segment for residential consumers.