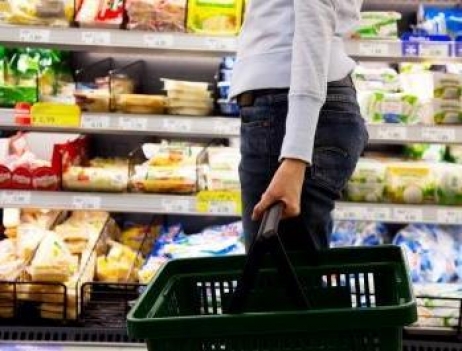 Romania's retail market was characterized by an accelerated expansion last year when recorded investments of hundreds of millions euro as a result of transactions between major players in this business and of store network development, as well as higher revenues generated by increased household consumption.
A friendlier economic environment led overall retail sales up 7 percent in 2014 compared to 2013, with sales of food, beverages, and tobacco advancing by 7.8 percent, while retail revenues generated by sales of non-food products grew by 10.6 percent.
Although overall the outlooks are positive, there is a big gap, still deepening, between modern retail and traditional retail, the latter continuously losing ground to large retail chains which, supported by the groups they belong to, are expanding their operations, covering a growing slice of the market.
Post-crisis developments in the retail industry prompted them to refocus their businesses, the trend in recent years among large retailers revealing a predilection towards penetrating new market segments like convenience stores and supermarkets, therefore putting a tremendous pressure on independent retailers. This general tendency will be maintained, according to retail tracking firm Vektor MF, so the future does not look so bright for local entrepreneurs who have few resources to keep pace with the chain stores.
According to a study conducted in 2013, quoted by Mediafax, there were 87,575 stores in Romania, of which 86,222 represented traditional retail units, while modern retail accounted for 1,353 stores. Also, the total retail area in use comprised 4,765,972 m2, with 3,051,593 m2 occupied by traditional retailers and 1,714,378 m2 of modern retail space.
Although totaling only 1.5 percent of all the shops in the market and accounting for about 36 percent of the total sales territory, the aggregate revenues of large retail networks such as Auchan, Billa, Carrefour, Cora, Kaufland, Lidl, Mega Image, Metro, Penny, Profi, Real or Selgros amounted to half of the total turnover of retail market in 2013 and rose to 55 percent last year.
In 2014, modern retailers inaugurated around 250 stores, most of them supermarkets, discount or convenience shops, following investments of some 200 million euro, according to ZF evaluations, bringing the modern retail units to almost 1,600, in a market estimated at 9 billion euro.
Mega Image and Profi outpaced the others in terms of expansion. The brand operated on the domestic market by Belgian group Delhaize opened 114 new units, mostly in Bucharest and the Ilfov County and reached a network of 410 stores nationwide.
Profi, the second largest modern retailer in Romania after Mega Image, by number of stores, turned instead to the rest of the country, inaugurating 71 new units in 2014.
Kaufland, Lidl and Penny Market have also been involved in the expansion "game", but to a smaller extent.
Kaufland, which is the clear leader in the retail market in Romania added 13 units to its national network, now counting 102 stores. Lidl, part of the same German group Schwarz, opened 15 new stores, reaching over 180 retail spaces in 2014 and strengthened its leading position in the discount market segment, while Penny, controlled by another German group, Rewe – which also operates 8 XXL Mega Discount stores and Billa supermarket chain – has opened as many.
Investments will be extended in 2014, when store openings will maintain last year's expansion pace, albeit the investment volume will be smaller than in the past.
Mega Image and Profi will be again in pole position to gain supremacy in the expansion of retail stores.
"Our strategy is to open at least as many stores in 2015 as in 2014, namely more than 70, but we actually aim for 100 new units. We already have the space for 50 of them. As regards the expansion approach, we are considering each and every opportunity", explained Profi's representatives as per the source mentioned above.
Furthermore, the retailer with annual revenues of about 330 million euro in 2013 is preparing the launch of a new concept to fit the small towns across the country which could take place in 2015. A similar initiative was announced in 2012: "Loco", a concept designed for rural areas, but which was dropped afterwards.
After taking over 18 Angst stores, integrated as Mega Image or Shop&Go units, Mega Image's target stands at 100 new units for 2015.
"In 2015 we will keep developing our network in accordance with our committment to be close to our customers, and we will carry on with investments in projects beneficial to people and communities", said Xavier Piesvaux, CEO Mega Image Romania, in late 2014.
There are rumors about both Mega Image and Profi being interested in a possible acquisition of the most important Romanian-owned retail chain, Success, controlled by business man Nicolae Sarcina who denied, however, selling the over 150 Success stores.
Billa, which is operated by Rewe Group, could also be subject of a transaction, according to sources in the market. Billa opened only five stores last year and plans 10 openings for 2015.
While on this segment retailers will ramp up expansion, companies running hypermarket and cash&carry retail units will open fewer stores than in 2014.
Kaufland, the largest retails based on revenues – approximately 1.6 billion euro in 2013 – intends to enlarge its national network with nine stores, which means an investment budget of up to 81 million euro, given the price tag of an hypermarket ranges from 6 to 9 million euro, according to company's information.
"Our plan includes nine new Kaufland stores in Romania, the opening dates being broadly set. The locations targeted in 2015 are Constanta, Bacau, Braila, Arad, Bucharest, Timisoara, Sibiu, and Ramnicu Valcea", representatives of the company told to Mediafax.
The German retailer, therefore, remains the most dynamic in terms of expansion, sticking to the strategy implemented during the economic crisis when it grew its network massively, despite the troubled and challenging environment.
Auchan chooses prudence
Become the second largest player on the domestic market subsequent to the takeover of Real hypermarket chain from Metro Group, Auchan adopted a prudent strategy in relation with its further expansion, strategy maintained in 2015, too, according to Frederic Bellon, the Head of Auchan Romania, who says that Romania is a difficult market, where retail businesses grew very much.
The French retailer opened a single new unit last year – the shopping gallery located in Bucharest's Drumul Taberei area which comprises an Auchan hypermarket anchored by additional retail spaces – investment of 60 million euro from own resources and expected to generate annual returns of 100 million euro.
However, 2014 was marked by the re-branding of the 20 Real units which were opened under a new identity following investments of 40 million euro and the biggest transaction on the market: the acquisition of 12 of the spaces accommodating the hypermarkets and the shopping galleries it operated for 260 million euro. The transaction initiated in 2014 received the green light from the Competition Council in January 2015.
For this year, only one opening is announced, the Coresi shopping center in Brasov that required funds worth 60 million euro and whose inauguration is scheduled in March, 2015. Hence, Auchan's domestic network will reach 33 units.
Carrefour is fighting at all levels
Experiencing insolvency for a short period of time, Carrefour (revenues of nearly 1 billion euro in 2013) grew its local operations in Romania where covers all market segments. The French resumed expansion in the hypermarket subsector and it opened two units after three years. As regards supermarkets, Carrefour accounts for ten store openings under Market brand which reached a total of over 90 units.
The France based retailer launched a new concept in 2014, Supeco (3 units) - a mix between discounter and cash&carry, entering into direct competition with Germany's Metro and Selgros. Carrefour's portfolio additionally consists of 46 Express convenience stores, 7 Contact convenience stores and an online shopping platform.
Also a French retailer, Cora has stagnated and did not open any store in 2014, thus fueling rumors about a possible exit.
Investment drought in the wholesale sector: cash&carry operators also stagnate
Metro Group in fact, even closed a store, Metro Punct in Pitesti, remaining with a store count of 26 cash&carry units, 5 Metro Punct, an online office store and 4 Real hypermarkets. In a market near saturation, the Germans, just like Carrefour, refocused attention and resources towards new areas, such as convenience stores, segment where operates "La Doi Pasi" brand.
The second biggest retailer in this segment, Selgros Cash & Carry, preserved the newtork of 19 units and went on with its store remodeling, investing 6 million euro in revamping two of them in Bucharest (Baneasa and Berceni).
While traditional retail is affected by the large networks of modern retailers, the latter understood that it takes much more to remain competitive in a crowded market. As there is little prospect for further growth, at least for large stores, they need to reinvent, to reposition by switching their focus to new market segments. Otherwise, they are left behind, as it is the case of Cora and Billa.
Carrefour is the best example, the French group's operations covering all sub-sectors of the retail market. Metro is also working on diversifying their offer and even Auchan might test the supermarket area, some say. Still, the future belongs to those who will strive to come up with innovative concepts, adapted to new consumer needs and to communities.
Carrefour operates Contact stores, destined to consumers in small towns across Romania, a niche market Profi aims to test this year.
Mega Image introduced the "store in store" concept by launching Wine Gallery in cooperation with "Stam de Vorba" online shop. The shop which specializes in wine products occupies about 200 m2 in the Belgian group's unit in Bucharest Mall and represents a test in view of developing this concept.
E-commerce, traditionally dominated by non-food products online shops, mainly IT&C and appliances shops, has begun to expand to food retail, too.
Cora was a pioneer on the Romanian market. In 2010 it launched the first online shopping platform. They later introduced a drive service which enabled customers to shop online and pick the products up directly from the store.
Carrefour also entered this market in 2013, yet, deliveries are still limited to consumers who live in and around Bucharest.
Selgros is also in the home delivery business, even if the retailer does not operate an online grocery portal. Instead, Selgros cooperates with various companies specializing in supply and home delivery and that run their own e-stores.
Mega Image has not stayed away and last year announced a partnership with eMAG, the largest online retailer in South East Europe, through which provide customers with access to a virtual supermarket. The Belgians have also introduces the click&collect service in 38 supermarkets in Bucharest.
In contrast, Auchan, which offers similar services in countries such as Poland and Russia, has not taken any step in this direction to date.
Even so, the domestic online grocery market is one of the most competitive in in the CEE region and it promises to expand, albeit not as fast as the IT&C market which actually boosted in recent years, fueled by new technology developments.
Romania's e-commerce food market is rather latent these days, if compared to the aggregate turnover of the e-commerce industry, still, there are pertinent premises for growth, as consumers' ever-changing habits will eventually drive them towards alternative shopping solutions when it comes to non-durable goods, too.