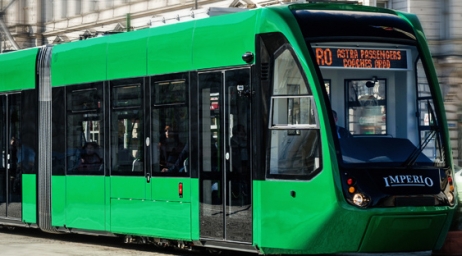 The Bucharest Court of Appeal accepted the request of Astra Vagoane Călători Arad, forcing the Bucharest City Hall to execute the previous decision of the National Council for Solving Complaints (CNSC) in the context of the tender for the purchase of 100 trams.
On June 24, 2020, Astra Vagoane Călători Arad obtained at the Bucharest Court of Appeal a very important decision in the fight to win the tender organized by the Municipality of Bucharest for the purchase of 100 trams. In this litigation, Astra Vagoane Călători Arad was represented by a team of lawyers coordinated by Ionuț Șerban, Partner within the Litigation and Arbitration department of Țuca Zbârcea & Asociații.
"Following the court decision, the Municipality of Bucharest is in a position to implement the CNSC decision (also favorable to our client, Astra Vagoane) and to disqualify the offer of the Turkish company Durmazlar Makina Sanayi Ve. Tic. I WOULD. CNSC had noted that the Durmazlar offer must be disqualified because the Turkish company did not present a certificate of technical approval of the offered tram model and offered a prototype, contrary to the requirements of the specifications. At the same time, CNSC noted that the Durmazlar company was favored, as it was allowed to complete the offer illegally. Following the disqualification of the bidder Durmazlar, Astra Vagoane remains the only bidder in the procedure ", said Av. Ionuț Șerban.
The procedure initiated by the Bucharest City Hall aims at purchasing 100 trams and equipment necessary to improve public passenger transport on routes 1, 10, 21, 25, 32,40, 41 and 55, the estimated value of the contract being 845.68 million lei ( 176 million).