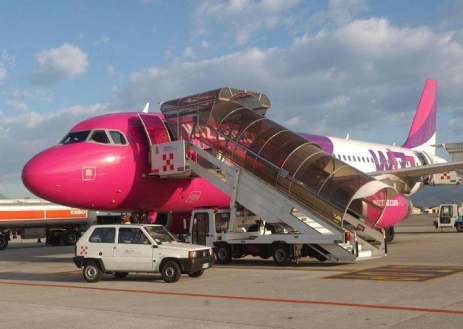 Source: wizzair.com
Wizz Air, the largest low-cost airline in Central and Eastern Europe, has announced a new route from Romania, Constanta – London, thus marking its ninth airport in our country from where it will commence operations.
Thus, according to a company release, starting with June, 15, 2015, Wizz Air will offer a new twice weekly service to London Luton from Constanta, serving the route using one of its new Airbus A320 aircraft.
Wizz Air's first service from Constanta to London will help stimulate local tourism with UK travelers now able to travel to the Black Sea coast, the price for a one-way ticket starting from 129 RON (about 29 euro).
"With this new Constanta route we aim to stimulate tourism and business relations and allow low fare access to the beautiful Romanian Black Sea coast. In addition, our Romanian customers can avail of another link to the UK capital. Flights operate on Mondays and Fridays creating an ideal opportunity for weekend getaways,"said the airline company's spokesman, Daniel de Carvalho.
With this new service, Wizz Air is covering a total of 96 routes to 16 countries from nine airports in Romania.