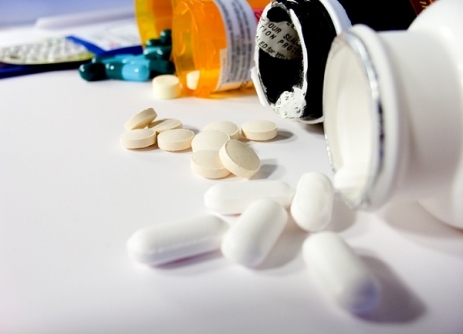 Sales volumes of drugs have declined in the first quarter of the year, the Romanian market recording sales worth nearly 669 million euro (based on distribution price), down 4 percent compared to the same period in 2013, according to research company Cegedim, informs Mediafax. The drop was lower considering the lei currency – 1.5 percent to 3 billion lei.
"First-quarter evolution was again below expectations, on a winter season warmer than usually, leading to a decline in the market, both concerning the last quarter and the last 12 months. For 2014, given that the list with subsidized drugs has not been updated, we have revised the annual forecast – from a 2.7 percent growth to a slight decrease by 0.3 percent in lei currency", stated Petru Craciun, Cegedim Romania, quoted by the newswire.
Retail sales reduced by 3.9 percent to 580.6 million euro (1.3 percent, respectively, based on lei currency), while sales in hospitals went down by 4.9 percent (2.3 percent in lei currency), to 88.2 million euro.
Between April 2013 and March 2014, the pharmaceutical market downsized by 0.8 percent to 2.63 billion euro and by 1.2 percent to 11.7 billion lei, respectively. The retail segment decreased by 0.7 percent to 2.27 billion euro, while sales in the hospital market fell by 2.6 percent to 353.1 million euro.
As for sellers, there are no changes with respect to the first ten companies, Hoffmann La Roche maintaining the leading position in the last 12 months with sales of some 838 million lei and a market share of 7.2 percent. Top three is completed by Sanofi – sales worth 797 million lei and a market share of 6.8 percent, and Novartis – 683.3 million lei and 5.8 percent coverage in the market. Other major players are Servier, Pfizer, GlaxoSmithKline, Ranbaxy, Merck & Co, Astra Zeneca and Krka.