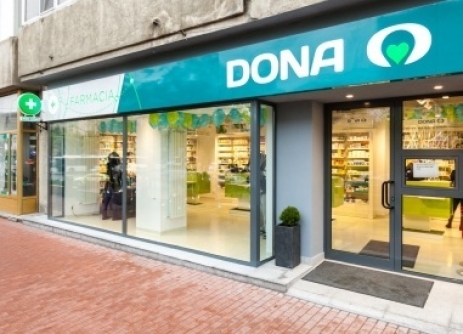 Dona pharmacy network has started a rebranding process that will be implemented over the coming 4-5 years and for which assigned a budget of 15 million euro. Apart from the 240 units across the country which will be redecorated and improved, its business plan includes the expansion of the unit chain to which will add other 60 drug stores by 2016, according to a press release.
"After a period in which we focused mainly on services and everything related to this area – ongoing training of pharmacists, updating prices to increase accessibility, expanding the network and providing a portfolio of products and health services as complete as possible – it is time to refresh the brand image", said Ovidiu Wencz, Dona's General Manager.
First unit operating under a new concept is Dona Liviu Rebreanu, in Bucharest, after an investment of 50.000 euro which also sought to improve energy-use in terms of efficiency. By the end of the current year, other 50 pharmaceutical units in Bucharest and throughout the country will follow.
The company controlling the pharmaceutical network, SIEPCOFAR, is a wholly Romanian-owned company, operational for more than 20 years in the domestic market where the main competitors are Sensiblu and Catena. Over 900.000 clients nationwide choose Dona's services every month.