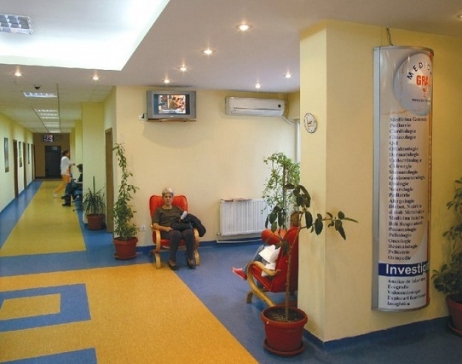 Source: Gral Medical
Services provided by the private medical operator Gral Medical have generated increasing revenues in the first half of this year, in spite of a rather stagnating domestic market, the company announces. Proceeds from medical services came to some 11.4 million euro (47 million lei), an 18 percent advance compared to the similar period in 2013, exceeding initial estimations.
The most significant increases were triggered by the oncology niche, where Gral Medical recorded growth of nearly 35 percent, followed by the laboratory division which recorded increases of over 17 percent, according to a press release of the company.
"In 2014 we managed to strengthen the leading position in the oncology segment by establishing a partnership with MUVI (the Medical University of Vienna International GmbH), the Romanian Viennese medical team provides added value to medical care through single tumor board committees and we are close to carry out the 2 million euro investment projected for this year. Investments are focused on opening new centers throughout the country and implementing new modules within the OncoFort hospital", said Robert Serban, shareholder of Gral Medical.
One of the services recently introduced by Gral is telemedicine, offered to patients living outside the capital city, Bucharest, so as to be able to benefit from remote medical advice in oncology issues. The service is available only in Pitesti, Ramnicu Valcea, Sibiu, Focsani and Ploiesti for the moment, yet, the company aims at expanding its coverage in the coming period.

Gral Medical is an entirely private Romanian company, leader in oncology and health card for natural persons. Gral operates trough 24 medical centers across the country consisting of 11 laboratories, ten clinics and three medical imaging centers.