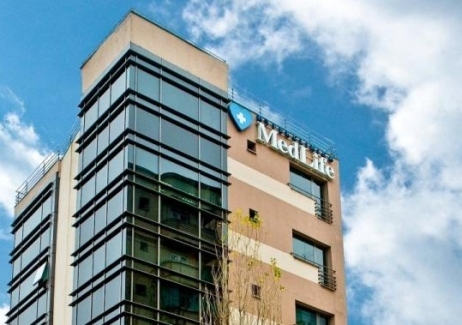 Source: www.medlife.ro
The medical services operator announces the opening in Galati of the tenth hyperclinic in its portfolio which is also the first one in Romania's South East region. An investment worth 800.000 euro, the new unit with a surface of 1.000 sqm includes 16 surgeries where patients can benefit from a wide range of medical services.
MedLife announced in February that this year will run a regional development program targeting cities with over 250.000 inhabitants for which allocated an investment budget of 6 million euro, the opening of the new hyperclinic in Galati being one of the key points in the expansion strategy.
"The inauguration of the hyperclinic in Galati is part of our regional development program and marks our entry in the South East region. Also, this event is another step in our strategy of becoming the first medical operator with national coverage. Our unit in Galati is the only one offering inhabitants the full range of medical specialties", said Mihai Marcu, President of MedLife's Board.
Next month, the medical service operator is going to open the second of the four hyperclinics scheduled for this year, this time in Iasi, while the second half of 2014 will bring the other two inaugurations – in Constanta and Cluj-Napoca.
MedLife has been operating in Romania for 18 years, being the leading operator of private health services market, the company providing a variety of medical services, such as: hospitals, maternity hospitals, laboratories or drugstores. After revenues of 72 million euro and an operating profit of 10 million euro in 2013, for the current year the company anticipates a turnover between 81 and 83 million euro corroborated by an operating profit 20 percent higher than last year.