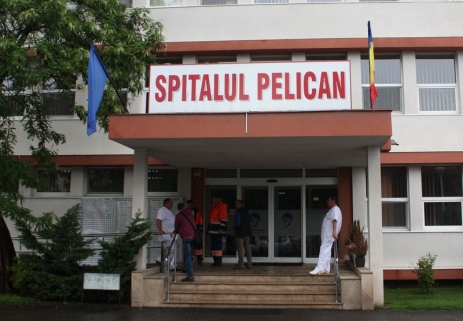 Source: www.pelicanhospital.ro
Medicover one of Romania's leading providers of medical and diagnostic services, signed an agreement to acquire the majority stake in Pelican Hospital, the leading provider of health services in Oradea. Medicover thus becomes the major private healthcare provider in the northwest of the country, an area with a total population of about one million people.
The transaction requires approval from the Competition Council.
The agreement between the two companies aims to acquire a package of 80% of the Pelican Hospital operations. The transaction value is 23 million euros, which includes the purchase price, the payment of debts, the transfer of assets and investments in the operational area. The remaining minority share package will still be the property of the surgeons who founded the Pelican Hospital, and will maintain their positions in the administrative-operational structure.
Pelican Hospital operates a hospital with 130 beds, five operating blocks, an imaging diagnostic center and other auxiliary activities. Founded in 1992 by a team of surgeons, Pelican Hospital is the largest provider of nursing services in northwestern Romania. The company is in the process of expanding with the construction of a new facility with an area of ​​4,000 square meters that will add an additional of about 100 beds and a unit dedicated to research. This construction will also include highly specialized care facilities for cardiac interventions or 3D laparoscopic surgery as there are no other similar private providers. Pelican Hospital reported for the year 2017 total revenue of 15 million euros, and EBITDA of 3.7 million euros.
This is the largest healthcare transaction in Romania after the acquisition of Queen Maria by Mid Europa Partners in August 2015.
Medicover, an international healthcare and diagnosis company listed on the Swedish Stock Exchange - Nasdaq Stockholm, has recently reported a 14.1% increase in revenue in the first quarter of 2018, compared to the same period last year, of 161, 9 million euros. Medicover is present in Romania through the Medicover medical network and through the Synevo laboratories and centers.