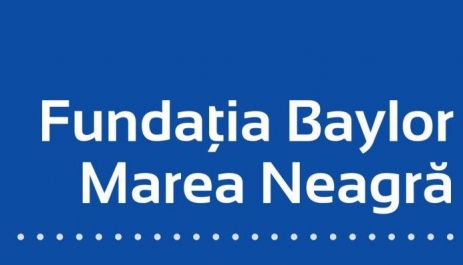 The Baylor Marea Neagră Foundation, represented by NNDKP, may continue to donate the medicines necessary for treating severe conditions after having won a court dispute against the Romanian fiscal authorities.
The Romanian fiscal bodies refused to authorize the VAT-exempt import of the medicines necessary for treating several serious conditions, including HIV/AIDS infection, anemia caused by chronic renal diseases and certain types of cancer.
The refusal to authorize the VAT-exempt import was issued for a donation of medicines, in the total amount of USD 3,157,984.50, imported by the Baylor Foundation to be distributed freely to patients in the state hospital network that is experiencing financial distress.
"Among the years, thanks to the partnerships developed by the Baylor Foundation with American donors, the Romanian health system has been relieved of significant spending. In order for these medicines to be prescribed safely and free of charge and by specialists working in public hospitals in deprived or very crowded areas, significant financial, logistical and human efforts were needed. We believe that our projects have always aligned with legal, ethical and moral principles, and that is why this legal step was necessary. Our mission remains to reduce the suffering of patients and their families" declared the representatives of Baylor Marea Neagra Foundation
During 2017-2018, NNDKP supported the efforts of Baylor Marea Neagră Foundation by successfully representing it in the dispute against the fiscal authorities. After the NNDKP experts in tax law and dispute resolution obtained a favorable decision, the import of medicines donated by AmeriCares Foundation, Inc from the United States to the Baylor Marea Neagră Foundation became exempt from the payment of value-added tax.
The NNDKP team who represented the client before the administrative disputes courts included Emil Bivolaru and Valeriu Mina, Partners in the Dispute Resolution Department, Alexandra Măruțoiu, associate in the same practice area and Adina Vizoli-Alexandru, Tax Partner with NNDKP Consultanță Fiscală.
"This case is an excellent example about how we can asssist our clients by combining our legal and tax expertise and thus deliver an integrated legal & tax approach. The major challenge for the NNDKP multidisciplinary team resulted not only from the legal and tax issues, but also from the emotional nuances of the case. We are happy to have obtained a favorable decision that, despite being subject to appeal, represents a major step in our client's efforts in supporting the Romanian medical system. The entire team must be congratulated for this success!" stated Valeriu Mina, Partner.
The Foundation's representatives estimate that the program could have generated drug imports totaling $4-5 million a year, a level similar to the one for the past 10 years, when cumulative donations exceeded $45 million.