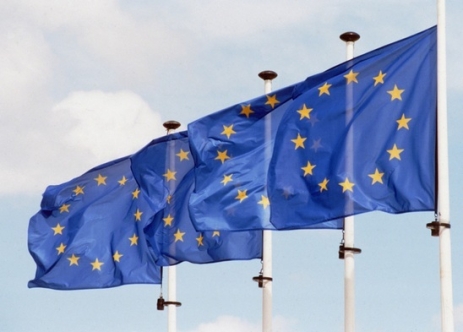 The EU Commission has adopted a report assessing the situation of non-reciprocity with certain third countries, such as the USA or Canada, in the area of visa policy. As citizens of these countries along with Australia, Brunei Darussalam and Japan enjoy visa-free travel to the EU, whereas citizens of certain Member States are required visas, the countries concerned – Romania, Bulgaria, Croatia, Cyprus and Poland notified the EU institution in this regard.
However, after nearly ten months since introducing the revised visa reciprocity mechanism, the Commission does not consider appropriate at this stage to re-impose a visa requirement for certain categories of nationals of countries that still impose it on EU citizens, states a press release.
"Intensive and constructive work has taken place over the last months with Australia, Canada, Japan and the United States. All these countries have shown their positive engagement and have confirmed that they share the objective of reaching full visa reciprocity. I trust this new approach, where the third country, the Member States concerned and the Commission come together to discuss the issue, will prove effective in bringing more visa-free travel for EU citizens. We remain committed to achieve full visa-reciprocity and the European Commission will use this new mechanism to make sure that no third country drags its feet when it comes to make progress in increasing mobility for European citizens", said Cecilia Malmstrom, Commissioner for Home Affairs.
In early-2014, a revised visa reciprocity mechanism was introduced, seeking to eventually lift any visa restrictions as regards EU-citizens from the listed countries who although do not impose a visa regime to the third countries, are not treated similarly. Trying to push the enforcement of the new rules, Romania together with the other countries asked the EU Commission to oblige the US and all the other states to eliminate visas or to introduce the same restrictions for their citizens.
There is no automaticity at this stage, though, between notifications and possible initiatives for reintroduction of a visa requirement for certain categories of third country nationals. According to the new regulation, it is up to the EU Commission to take such a decision or not: every six months following the publication of the notification and during a period of maximum two years, the Commission may either adopt a measure temporarily suspending the visa waiver for certain categories of citizens of the third country concerned or report why it did not propose such a measure, is explained by the same press release.
If the third country has not lifted the visa requirement within 24 months of the publication date, the automatic introduction of the visa requirement for all citizens of the third country concerned will be effective, provided that neither the European Parliament nor the Council opposes such a measure.