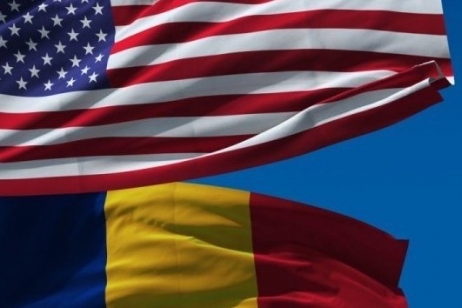 Romania's ambassador in Washington, George Cristian Maior told Agepress that he has signals on the US officials' behalf that the strategic partnership between Romania and the USA will become stronger in the years to come due to the regional political, security context. "I'm confident that based on the signals I've received from the Congress, from the transition team, from some prominent republican personalities that this partnership not only it will go on in all of its essential security, economic, cultural parametres, but it will deepen and Romania will have a greater opportunity of expression in the region, in a quite difficult period as you can see, from the political point of view, and in terms of security," said Maior.
The Republican congressman Robert Aderholt, member of the Helsinki Commission for Security and Cooperation of the Unites States Congress told Agerperss that both president elect Donald Trump and vice president elect Mike Pence are open to an increased bilateral cooperation with Romania.
'With the new Trump administration I'm very excited that not only our relations, between Romania and the US, will continue to be strong, but I look forward to them being stronger. I think that President Trump and vice-president Pence will be very open to the bilateral relationship getting very strong,' he stressed.
'I worked many years with vice president elect Pence when he was in the House, I know that he understands the world stage, he understands the importance of it,' Aderholt added.
Chairman of the United States House Committee on Oversight and Government Reform, Jason Chaffetz, also quoted by Agerpress, said that he believes Donald Trump, as the president of the US, will soon realize who his country's friends are in the world and Romania is certainly one of them.
'I had the opportunity to go to Romania and bring 10 congressmen with me. I was so impressed. I had the opportunity to visit with the president. And the relationship between the US and Romania is an important one, it's a strategic one, and it's a strong one,' Chaffetz said.
'I think that Donald Trump, as the president of the US, will soon realize who our friends are in the world and Romania is certainly one of those. I saw it first hand when I was there, it really was a great experience. On the military side, the economic side, there are a lot of ties to bring Romania and the US together,' he added.