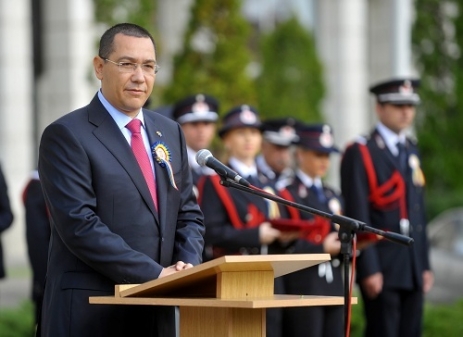 Prime Minister Victor Ponta today starts the United States visit for the 69th General Assembly of the United Nations and he will take occasion to meet with representatives of the Romanian community, as well as with the leadership of US companies.
According to the agenda displayed on the Government's website, Ponta will give a speech during the UN Assembly and will attend bilateral meetings with counterparts from participating states, as well as with UN delegates.
As a sideline of his visit, Ponta will also attend a series of events organized by the US Presidency and leaders of EU institutions. Additionally, he will meet with representatives of the Romanian community in the US at the Consulate General of Romania in New York.
In his last day in the US, on September 26, the Prime Minister will meet with leaders of Halliburton, Exxon Mobile and other companies operating in the oil and natural gas industry. Then, Ponta will participate at "Romania, the key to diverse, secure energy for Europe" organized by Huston's World Affairs Council and will visit Exxon Mobile's technological centre.
During these talks and meetings, Victor Ponta will be accompanied by the Minister of Finance, Ioana Petrescu and the Minister Delegate for Energy, Razvan Nicolescu.