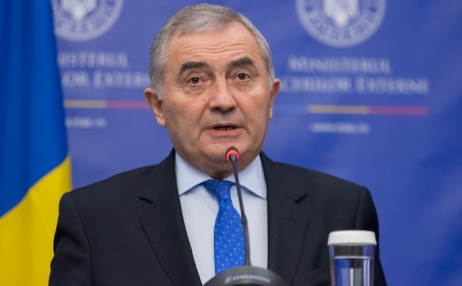 Romania's Ministry of Foreign Affairs (MAE) reacted at Vladimir Putin's declaration in Greece on the 27th of May, when, during a press conference with Greek Prime Minister Alexis Tsipras, he stated that Romania and Poland could be in the radius of action for Russian rockets since they host the American anti-rocket system, that is considered to be a threat to Moscow.
MAE declared themselves surprised by the declaration since Romania and its allies explained several times that the system is not directed against Russia, it is purely defensive, and this could be "a threat to regional security".
"This position emphasizes a passing-by of the real situation regarding the purely defensive character of the missile defence system which both Romania and its Allies have explained several times. At the same time, it could be interpreted as a threat to regional security. We recall on this occasion as well that the provisions of the Bilateral Agreement between Romania and the USA in the field of missile defence strictly regulates the defensive character of the system in Deveselu and its compliance with the UN Charter provisions. The Ministry of Foreign Affairs emphasizes that this system is not directed against the Russian Federation or other state.
The repeated distortion of these realities is only maintaining a tense atmosphere, in contradiction with the spirit of openness shown by Romania and its Allies on the missile defence subject.
Moreover, the placement of this subject within the framework of regional security is surprising, given that the causes for the concerning developments of recent years in terms of regional security are well-known.."
The Russian President also warned that "Romanians will be forced to take certain measures to ensure their security".
by Mihaela Constantin