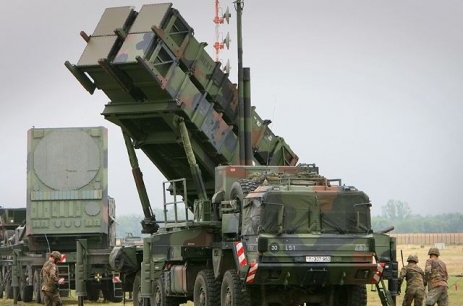 The Senate Defense Committee gave a favorable report to the government's draft law on Army endowment to purchase seven Patriot sol-air missile systems. The Government's draft law on the implementation of Ground Defense Air Defense Capability related to the Essential Endowment Program "HSAM" has been registered with the Senate on November 9, with the request to be debated in an emergency procedure. The bill covers the purchase of seven Patriot ground-to-air missile systems, four for the Air Force and three for Ground Forces, and related equipment, totaling about $ 4.62 billion including VAT.
Defense Minister Mihai Fifor said the Patriot ground-to-air missile system will be operational in 2020, this year being delivered the first of seven systems.
"We received the letter of acceptance from the US Government for the purchase of seven Patriot systems, the 3 plus configuration. For the Romanian Army, this is only a first step, this year we are acquiring the first of the seven systems, and in the next period we will come up with other draft laws on the purchase of other equipment approved in the CSAT with a prior agreement of the Romanian Parliament, " said Mihai Fifor in the Senate Defense Committee.