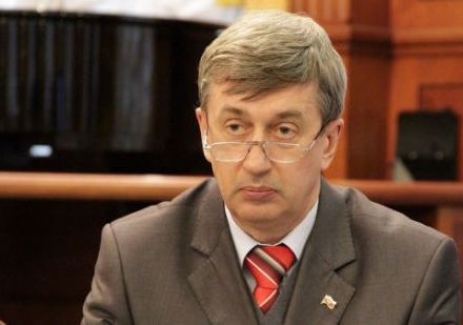 Former Ambasador of Russia in Chisinau, Valerii Kuzmin, was appointed as ambassador in Bucharest, replacing Oleg Malghinov, according to TASS agency.
Kuzmin was born on 24 June 1953 in Moscow; He graduated from the Moscow State Institute of International Relations (MGIMO) in 1975, the Higher Diplomatic Courses of the Diplomatic Academy in 1998, Candidate of Historical Sciences; He worked in various positions in the central officec of the Ministry of Foreign Affairs of the USSR and the Russian Federation and in embassies in Moldavia, Libya, Tunisia East, North Africa, and Republic of Sudan.
He was director of the Public Relations Department on the subjects of the Federation, the Parliament and the political organizations of the Russian Federation's Ministry of Foreign Affairs.
He has the diplomatic rank of Extraordinary and Plenipotentiary Ambassador and awarded the medal "For labor valor". He speaks English, French and Arabic. He is married, he has a son and a daughter.
by Mihaela Constantin