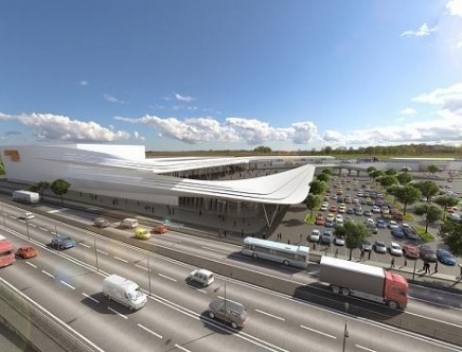 Source: NEPI
South African investment fund NEPI has commenced construction work at Timisoara Shopping City, its largest retail project outside Bucharest, located in Timisoara's south area, reads a press release.
The estimated investment in the new shopping center which was designed with a gross leasable area of 70,000 sqm comes to 78 million euro, its inauguration being foreseen in November 2015.
Timisoara Shopping City will include a Cinema City Multiplex consisting of 14 digital rooms, one of them equipped with 4Dx technology, which is considered as one of the most important innovations in the history of cinema, stimulating all five senses.
With a capacity of 2,400 seats and an area of 4,000 sqm, the new cinema will become the largest multiplex outside Romania's capital city.
Additionally, the retail project will incorporate entertainment, food court, playground, or sports areas.
NEPI's shopping center will be anchored by a Carrefour hypermarket, the first and sole one in western Romania, which will cover 10,000 sqm.
This year, on April 23rd, the South African investment fund will open Mega Mall, the newest shopping mall in Bucharest, whilst other five inaugurations are scheduled by the end of the year: the first phase of the extension of City Park Constanta, expected to open before June 2015, Deva Shopping Centre extension and Severin Shopping Centre extension - both openings are scheduled in September 2015, the second phase of The Office in Cluj-Napoca, to be delivered by November 2015, and Victoriei Office which should be available for tenant fit out by December 2015.
The group's domestic portfolio currently comprises of 18 malls and value centres, A-Class office buildings in Bucharest, Cluj-Napoca, and Timisoara, and other retail and office properties under development, bringing the total value of the real estate assets at nearly 1.3 billion euro.