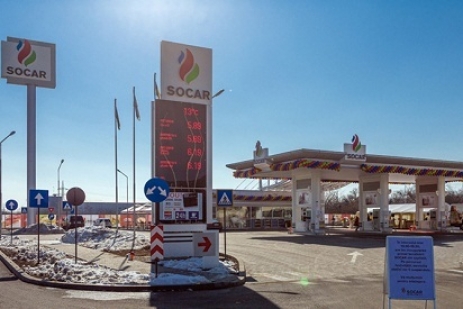 SOCAR, the State Oil Company of Azerbaijan Republic, has opened five new gas stations within the past week and plans to continue expanding its network nationwide which now has 25 units. Of those five, four are located in Moldavia region, where most if SOCAR's filling stations are concentrated, the other one being located near Bucharest – the first one in the area, an investment worth about 1 million euro.
In January, this year, the Azeri company announced that will inject some 35 million euro in its Romanian subsidiary, SOCAR Petroleum, in order to support its development strategy through which the company wants to consolidate its market position in Romania. The expansion policy has been once again confirmed by Hamza Karimov, the General Director of the company's domestic branch who announced that SOCAR will continue investing in Romania, while attending the inauguration ceremony of the Bucharest gas station, Agerpres informs.
'We will continue investing in Romania. We will certainly not stay at this level, in terms of retail, but we will expand. In the capital we have several locations where we will open other stations and we are very advanced in terms of documentation and authorizations. As soon as we get the permits, we will start construction works. I hope we will manage to complete a couple of gas stations this year, at least 2 or 3 in Bucharest.', Hamza Karimov said, quoted by the news agency.
Besides these, SOCAR plans to open up to 7-8 gas stations across the country by the end of the year, the company mainly targeting new investments. Nevertheless, Karimov further explained that the company does not exclude either any opportunities of taking over existing gas stations.
SOCAR entered the Romanian market in 2011 when acquired 90 percent of the stake in Romtranspetrol, a Romanian oil company located in Botosani. The oil company has been fully taken over by the Azeri group recently, after acquiring the remaining 10 percent of the shares owned by the Romanian shareholder.