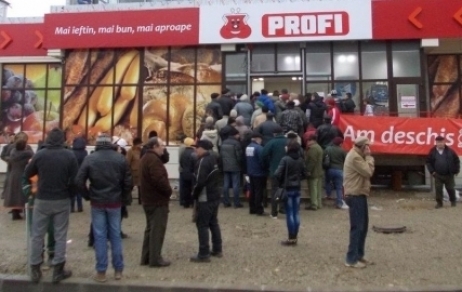 Source: www.profi.ro
Mid Europa Partners is the leading private equity firm focused on Central and South Eastern Europe, announced it has signed an agreement to acquire 100% of shares in Profi Rom Food, the largest supermarket chain in Romania, from Polish Enterprise Fund VI. This is the largest deal ever completed by a private equity firm in Romania and the largest retail deal in the country's history.
Profi is a modern retail network with the widest geographical spread in Romania, having a strong presence in almost 250 cities, smaller towns and villages. Profi operates two store formats in urban areas, Standard and City, and recently developed Loco, a successful format for rural parts of the country. In aggregate, it operates from almost 500 stores and will have sales of 800 million euro in 2016. It is the first retail chain in Romania to have created a brand dedicated to rural customers and aimed at reaching regions previously unavailable to modern retail. Today Profi is one of the top employers in Romania, with nearly 11,000 employees.
The seller, Polish Enterprise Fund VI is a private equity fund managed by Enterprise Investors. The fund acquired Profi for about 66 million euro in 2010.
RTPR Allen & Overy has advised the private equity fund Enterprise Investors in relation to the sale, the team being led by Costin Tărăcilă (Managing Partner). The transaction is subject to approval by the Competition Counsel.